Pat Ingoldsby introduces former circus and fit-up artist Ben Bono and recalls being part of the audience at his shows in Malahide as a child.
Joining his wife Beanie on the panel of the show 'Saturday Live', Ben describes how ventriloquism works before producing the puppet Kitty from his bag. Ben and Kitty performed together for years as part of his ventriloquism act.
I don't know how I put up with her. She was very insulting.
Ben also talks about his stint as a circus strongman which involved lying on a bed of nails, having an anvil placed on top of his chest, and lifting weights with his teeth. His entertainment career then moved to contortion.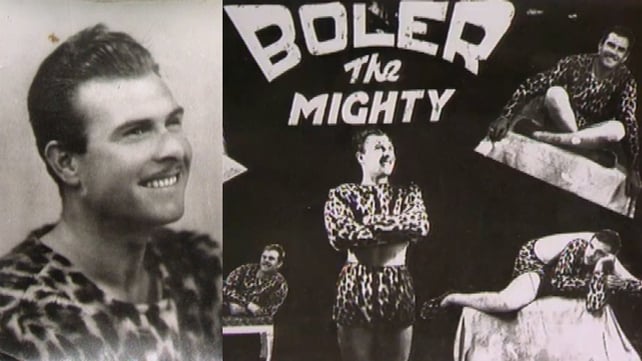 Ben Bono Strongman and Contortionist

This episode of 'Saturday Live' presented by Pat Ingoldsby was broadcast on 22 November 1986.