Langtons the winner of the title pub of the year is offering a new experience to customers.
RTÉ News visits Langtons on John Street in Kilkenny which has been named the Pub of the Year. He speaks with Eamon Langton on the changes he and his wife made to entice customers into their high class food and drink emporium. Eamon Langton thinks there is a change for the better in the character of Irish pubs. The interior of Langtons features the work of local craftsmen.
Colm O'Brennan discusses what makes a good pub,
Good housekeeping which is very important. The other obvious one of course is the facilities, like toilets. One aspect of bar business which is very important and that is the question of service. The service of the barman and the attitude of the barmen. It is not the first drink but his attention to your requirement should you be there for a night.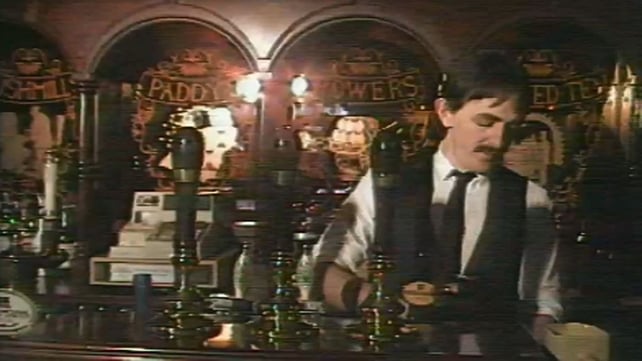 Langtons Pub of the Year (1986)
An RTÉ News report broadcast on 5 November 1986. The reporter is Michael Ryan.