The Irish Family Planning Association (IFPA) opens a clinic for young people offering a full range of contraceptive services.
The clinic on Synge Street in Dublin will be open on Saturday afternoons providing information on sexuality, sexually transmitted diseases and women's health. However, not everyone is happy with the new service. Alice Glenn, Fine Gael TD has criticised the clinic arguing that it will encourage young people to become sexually active. Speaking to RTÉ News Glenn raises questions over the motivations behind the new service and how it is being funded.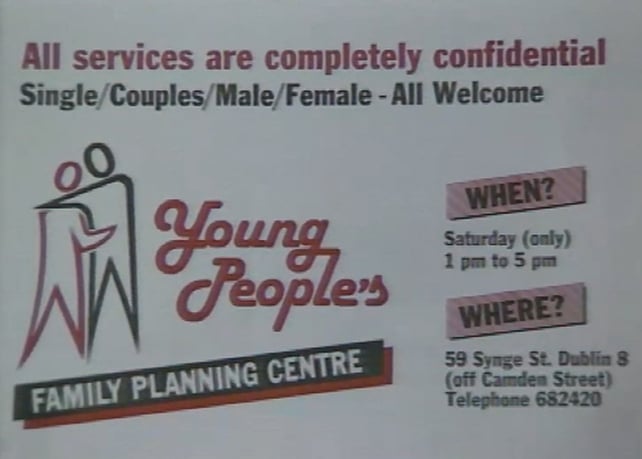 Family Planning Clinic (1986)
Doctor Sheila Jones and Jon O'Brien both of the Irish Family Planning Association reject claims that there is no need for the service. Doctor Jones defends the association against Mrs Glenn's remarks saying
This clinic has been established to encourage young people to adopt a responsible attitude towards contraception and towards sexuality.
The service will run on a trial basis for six months with trained staff working on a voluntary basis.
An RTÉ News report broadcast on 1 November 1986. The reporter is Michael Ronayne.