The opening of the Tyrone Guthrie Arts Centre at Annaghmakerrig In County Monaghan.
Annaghmakerrig was left to the Irish state by theatre director William Tyrone Guthrie upon his death to be used as artist retreat. The centre provides artists with a place to pursue their work in peace and quiet.
This report shows the official opening of the centre by Taoiseach Dr Garret Fitzgerald and playwright Brian Friel. Addressing the crowd, which included well known politicians and members of the Arts Councils on both sides of the border, Brian Friel describes what is expected of the artist in residence at Annaghmakerrig.
You won't have to sing for your supper here.
The programme also features some of the first artists in residence at the centre including opera composer Gerald Barry, piano composer Raymond Deane, author Niall Quinn, and journalist Nell McCafferty, who in her own words is "attempting to write a novel". We also meet the centre's manager Bernard Loughlin.
Annaghmakerrig House opened to the first residents on 10 October 1981.
An 'Ireland's Eye' report broadcast on 15 October 1981.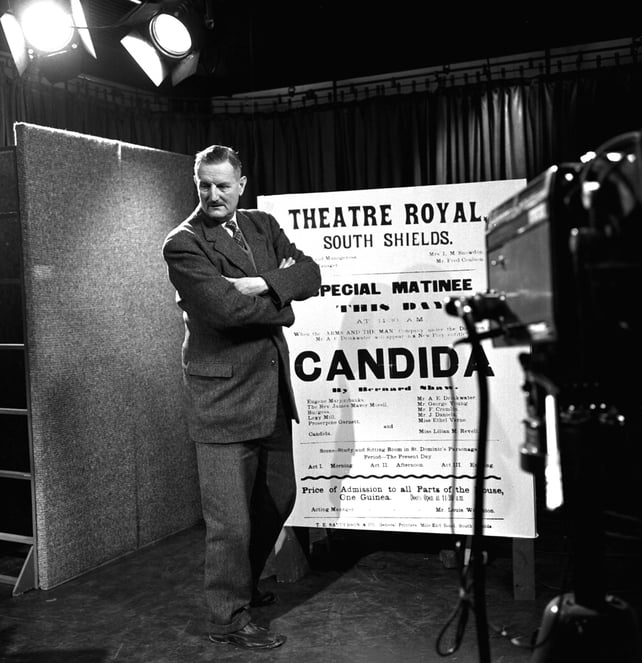 Tyrone Guthrie
British theatre director Sir Tyrone Guthrie photographed by Roy Bedell in RTE's television Studio 3 for the recording of 'Self Portrait' in February 1962.