The Gate Theatre in Dublin, along with partners Trinity College Dublin and RTÉ, is holding the first Beckett Festival, during which all 19 of Samuel Beckett's stage plays will be produced.
The Festival is the brain-child of the committee chairman and artistic director of The Gate Michael Colgan, who when he suggested the idea to Samuel Beckett, was greeted with
Mild enthusiasm, but for Sam Beckett that's something.
Sadly the festival is happening two years after Beckett's death, but Colgan is happy it is taking place in Dublin as the writer, despite living in Paris,
Never lost his connection with this city, he always talked about it with great warmth and a sense of missing it.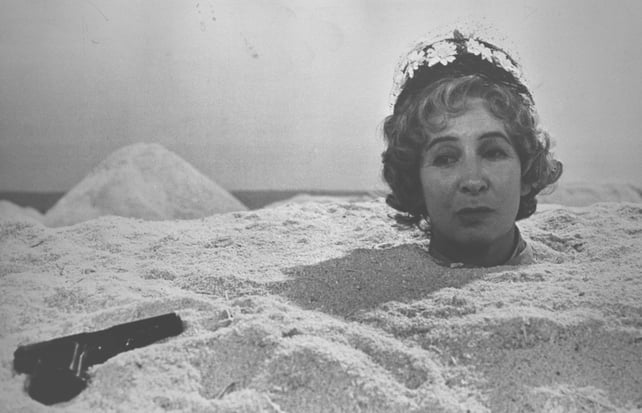 'Happy Days' by the author Samuel Beckett with Marie Keane
The festival was officially opened by Taoiseach Charles Haughey saying
To all those admirers, followers, addicts of Beckett, I know they are looking forward to not just a festival, but to a feast.
An RTÉ News report broadcast on 1 October 1991. The reporter is Colm Connolly.
The report includes footage of Jack MacGowran in 'Beginning to End', a one-man show based on the works of Beckett and an extract from 'Waiting for Godot' starring Barry McGovern as Vladimir.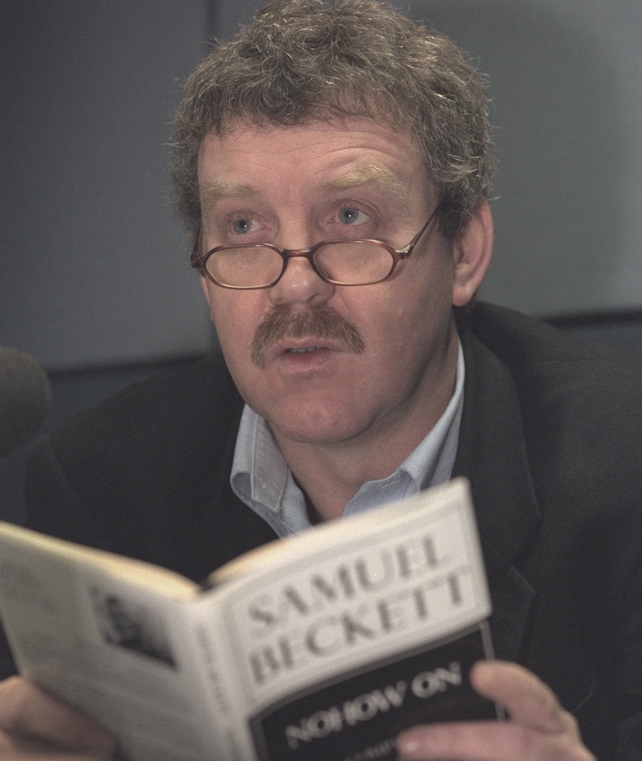 Michael Colgan