On 13 April 1906, one of Ireland's most celebrated playwrights was born. What would the reclusive Samuel Beckett have made of the celebrations to mark the centenary of his birth 100?
Though Samuel Beckett may have a reputation for writing "depressing" plays, everybody was in party spirit at the Gate Theatre's birthday bash in honour of the Nobel prize winner.
Leading actors gathered at The Gate Theatre, in Dublin as part of an international party to honour the Irish literary giant Samuel Beckett. They read from Beckett's work and sent special birthday wishes to Sam.
David Kelly wishes Beckett
Happy Birthday Sam! ... They were great plays, great parts. Thank you for the parts. Thank you for the laughs.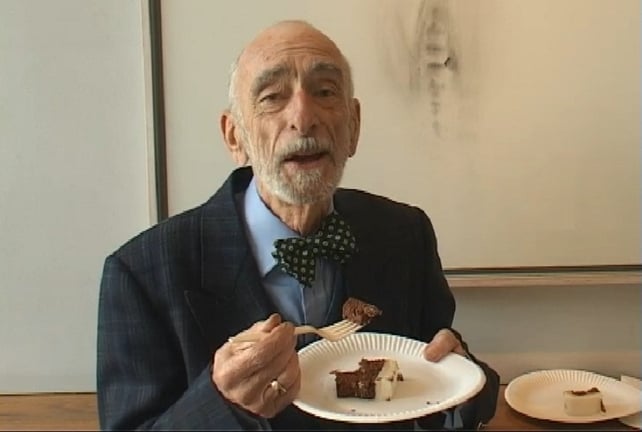 David Kelly, Actor (2006)
Charles Dance thanks Beckett for his work
I have come somewhat late in life to your work, better late than never and I hope I'll be around for a good few years yet that I can delve into your work...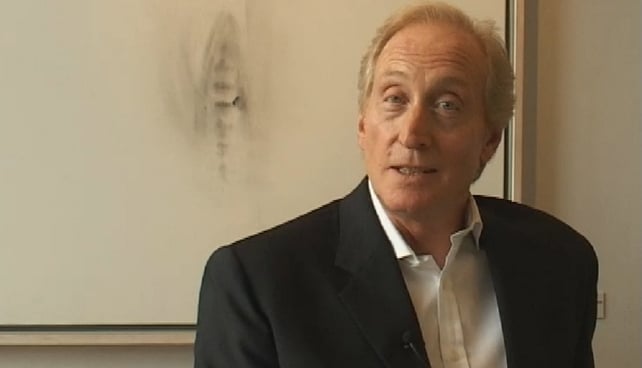 Charles Dance, Actor (2006)
Actors Charles Dance, Penelope Wilton, David Kelly, Michael Gambon and Gate Director John McColgan pose for photographs with Beckett's birthday cake decorated with marzipan Godot boots.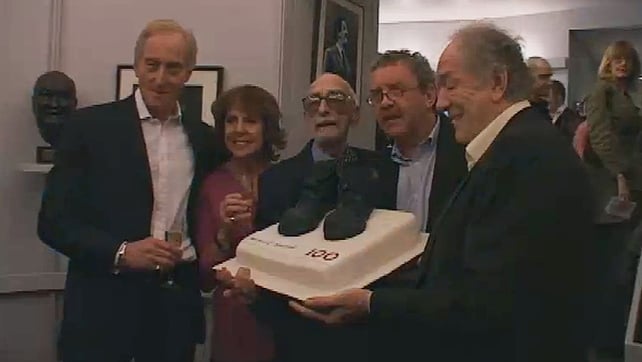 Beckett's 100th Birthday Celebrations (2006)
An RTÉ News report by broadcast on 14 April 2006