Runners and walkers from all across the globe took part in the 21st Dublin City Marathon.
Over 9000 runners and walkers took part, making it the biggest Dublin Marathon in over five years. Once again there was a strong Kenyan presence and a number of top Irish athletes. Ireland's Olympic silver medallist Sonia O'Sullivan was a surprise late entry in the race officially launched by the Lord Mayor of Dublin Alderman Maurice Ahern.
Simon Pride from Scotland won the men's event and Jamie Lewis was the first Irish man to cross the finishing line. Sonia O' Sullivan won the women's event saying
It's the furthest I've ever run in my life, I was great for 20 miles but then it's really, really difficult.
The prize fund for this year was in excess of £40,000 with the male and female winners taking home almost £8,000 each.
An RTÉ News report broadcast on 30 October 2000. The reporter is Eamonn Falvey.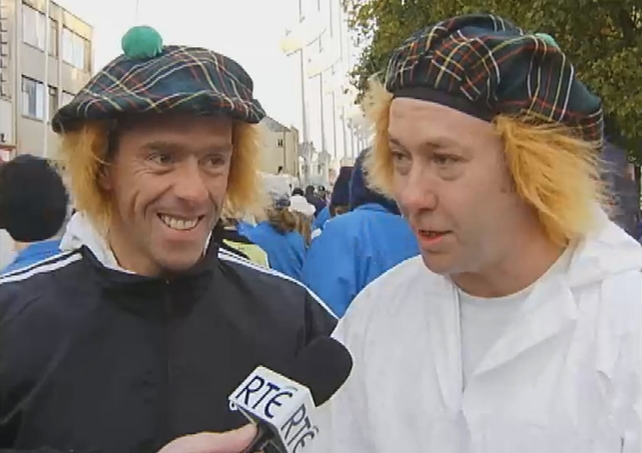 Dublin City Marathon competitors