In 1984 the Dublin City Marathon was the EEC marathon for the first time.
Two runners from each of the other nine member states competed as teams. The men's race was won by Svend-Erik Kristensen of Denmark.
The runner-up was Dick Hooper, winner of the first Dublin marathon in 1980. Among the other winners on the day were Ailish Smith of the Dublin City Harriers, who won the women's race in her first ever marathon, and Gerry O'Rourke, who was the first wheelchair finisher for the third year in a row. The event was sponsored by RTÉ Radio 2.
Michelle McCaughren reports on the marathon and speaks with the winners.
An RTÉ News report broadcast on 29 October 1984.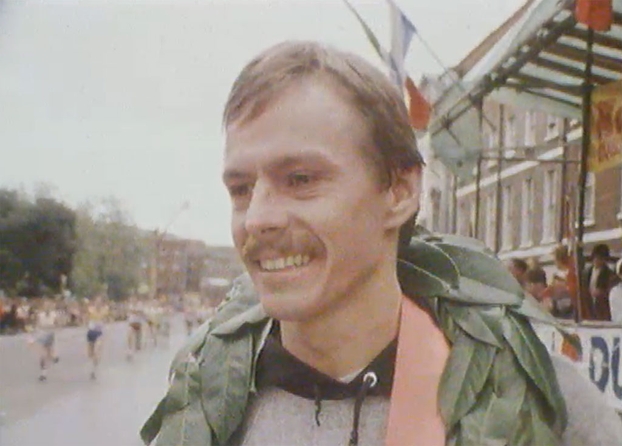 Svend-Erik Kristensen