Conradh na Gaeilge members marched in protest against the lack of Irish language programmes broadcast on RTÉ.
They carried placards and banners through Dublin city centre before gathering for a rally at the General Post Office in O'Connell Street.

Gwynfor Evans, President of the political party Plaid Cymru addressed the assembled crowed about the Welsh struggled for a comprehensive television service in their own native language saying
it was clear from the inception of television that this was by far the most powerful medium the world had ever seen and we recognised that there was no hope at all for the survival of the Welsh language unless we did have a comprehensive television service on peak viewing hours.
An RTÉ News report broadcast on 11 October 1980.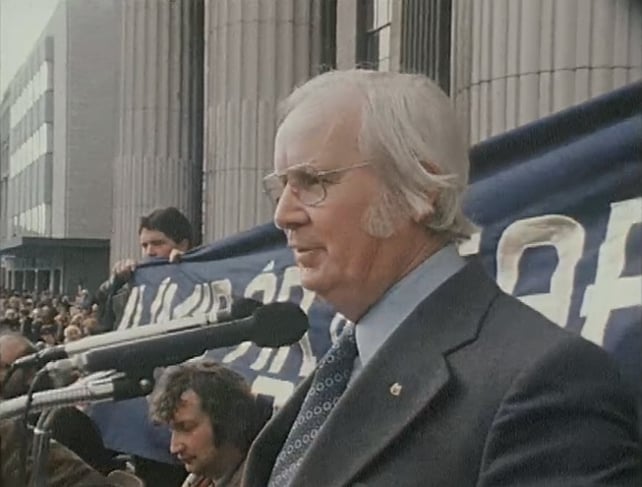 Gwynfor Evans, President of the Welsh political party Plaid Cymru, 1980