RTÉ Archives was sad to learn of the passing of singer, musician, and former RTÉ colleague, Al O'Donnell.
Al died on 3 September 2015 and is survived by his wife June and children Ruán, Conor and Melissa.
Al had spent a number of years working at RTÉ during the late sixties and early seventies. He also made many appearances in front of the camera. The photograph above shows Al performing on the programme 'Sing The Peasantry And Then' in 1973. Al also spent a short time as a member of Sweeney's Men.
In 1979 Al O'Donnell famously played alongside Luke Kelly on The Humours of Donnybrook where they performed 'On Raglan Road'.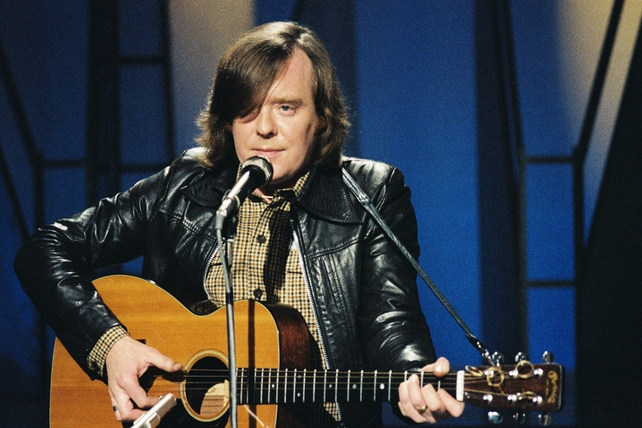 Al O'Donnell, The Late Late Show in 1978