John O'Connell was a private in the Free State army travelling in the convoy that was ambushed at Béal na Bláth on 22 August 1922 when Michael Collins was killed.
John O'Connell recalls the hours in the lead up to the death of General Michael Collins the Chairman of the Provisional Government and Commander in Chief of the National Army.
In this interview filmed in 1965 John O'Connell gives his account of the day Michael Collins died. He was travelling in the Crossley Tender which was one of the three vehicles ambushed when the convoy met a road block at Béal na Bláth,
Whilst he was loading his rifle one lone shot apparently like from a sniper rang out and hit him in the side of the head.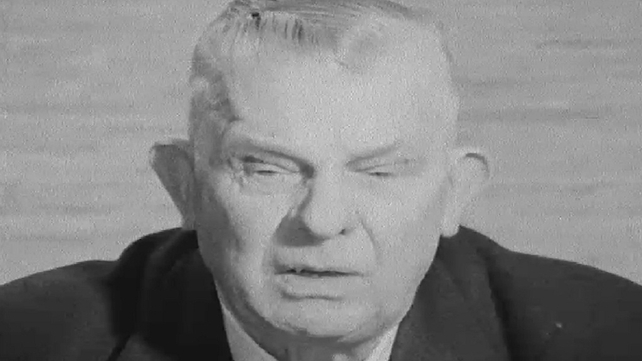 John O'Connell