A visit to the Willie Clancy Summer School for foreign students of Irish music.
At the Willie Clancy Summer School in Miltown Malbay, County Clare students learn to play the uilleann pipes, which proves to be no easy feat. Some of the participants in the summer school talk about their experiences of the event.
Scoil Samhraidh Willie Clancy, which began in 1973, is a week-long summer school in traditional music and set dance held each year in Miltown Malbay. The summer school commemorates Miltown Malbay's best-known uilleann piper, Willie Clancy (1918-1973).
The school provides music and dance classes, workshops, lectures and recitals.
This episode of PM was broadcast on 13 July 1978.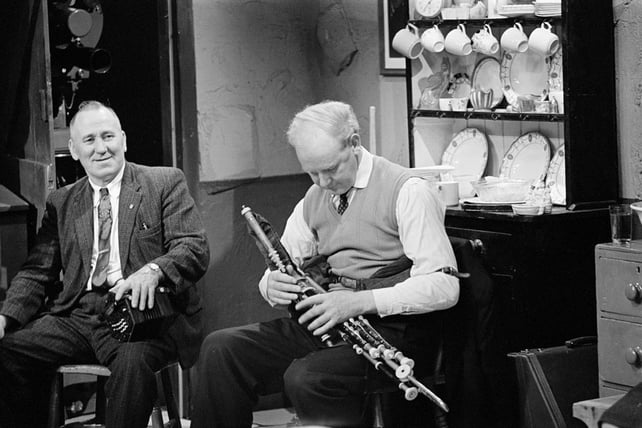 Willie Clancy on 'Bring Down the Lamp' (1967)