Maeve Binchy talks about growing up in Ireland, storytelling, success as an author and being a millionaire.
Bestselling author Maeve Binchy was born in Dublin on 28 May 1940. She recalls her happy childhood in times that were very different where education and medicine had to be paid for.
Weren't we lucky that our father and mother saved for our education? We didn't have a car, and we had never stayed in a hotel, and the first time we ever went out to a restaurant was when I got my Leaving Certificate.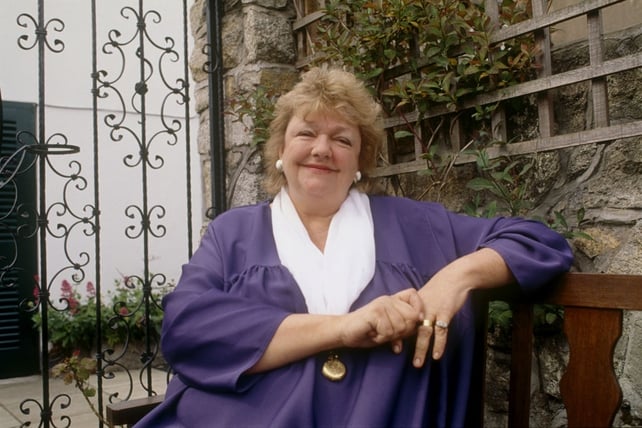 Irish writer Maeve Binchy at her home in Dalkey, Co. Dublin (1995)
While always ambitious, Maeve Binchy did not have any notion that she would be so successful, she thought that only Irish people would read her stories. Her work is read all over the world because people could see themselves in her stories. On her financial success, Maeve Binchy says,
I'd be an eejit if I said it wasn't nice.
Maeve Binchy died on 30 July 2012. Her many novels include 'Light a Penny Candle', 'Circle of Friends' and 'Tara Road'.
This edition of 'Witness' was broadcast on 1 August 1999. The presenter is John Bowman.