Second Victory for Ireland at Song Contest
Ireland won the 1980 Eurovision song contest with 'What's Another Year?' written by Shay Healy and performed by Johnny Logan. It was the country's second time to win the contest, which was held in the Hague on 19 April. Healy and Logan gave this radio interview to Michael Lally the following day.
The photographs show Logan and Healy on their return to Dublin Airport where they gave a press conference . The photographer was Eve Holmes.
A 'This Week' report from 20 April 1980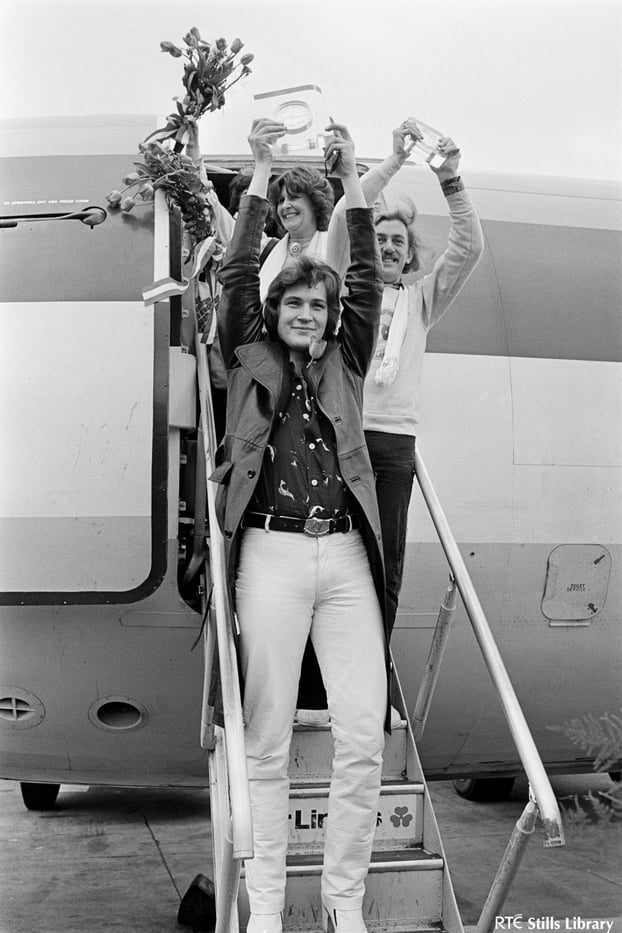 Johnny Logan and Shay Healy (1980)