Musicians travel by Galway Hooker to Inisbofin to raise funds for the island's community centre.
A look back to 1990 when Irish folk singer Dolores Keane and musician John Faulkner left Cleggan in Connemara with a group of fellow musicians to hold a fund-raising concert on the island of Inishbofin.
The Dun Aengus left Cleggan in September 1989 together with a group of musicians to hold a fund-raising concert in aid of the island community centre. There followed three days of music, fun and the discovery of an island and its people.
In this extract from the programme we see the musicians board the Galway Hookers as they travel to the island.
The music used is Dolores Keane's version of the Paul Brady song 'The Island'.
'Sailing to an Island' was produced for RTÉ by Emdee Productions.
The trip took place in September 1989 and was broadcast as in the documentary 'Sailing to an Island' on 17 March 1990.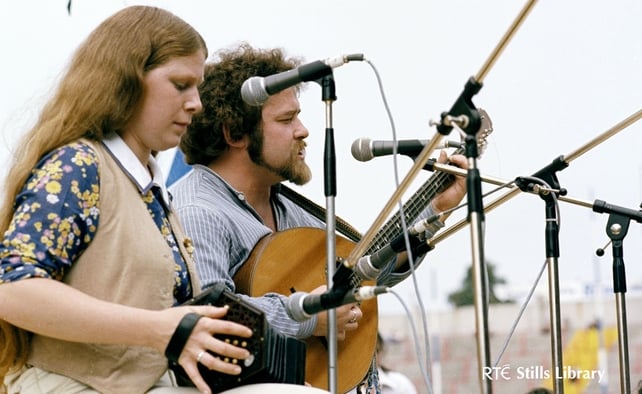 Dolores Keane and John Faulkner (1979)