Trimble discusses his roots and early distrust of the civil rights movement with 'Prime Time' reporter Brendan O'Brien.
David Trimble celebrates his 70th birthday today. The Unionist politician was born in Belfast on 15 October 1944. He first became involved in politics in the 1970s while a professor of law at Queen's University Belfast, and would go on to serve as first first minister of the Northern Ireland Assembly. Together with John Hume, leader of the SDLP, he won the Nobel Peace Prize in 1998.
This 'Prime Time' profile takes a look at what makes David Trimble tick. It was broadcast on 9 June 1998, the day the Ulster Unionist Party launched its manifesto for the upcoming election to the new Northern Assembly. As party leader, Trimble had participated in peace talks and signed up to the Good Friday agreement despite opposition from elements within the party.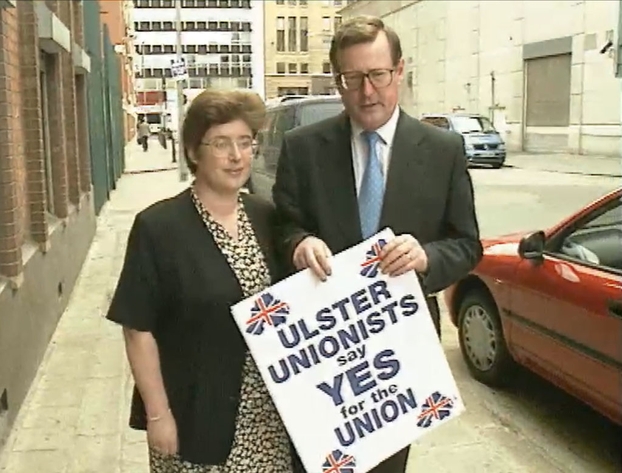 Daphne and David Trimble