In 1964 Audrey Hepburn and her actor husband,  Mel Ferrer, arrived at Dublin Airport from Paris for a weekend holiday in Ireland.
This footage shows Audrey and Mel arriving at Dublin airport. This was Audrey's first trip to Ireland.
This footage was broadcast as part of an RTÉ News report on 14 August 1964.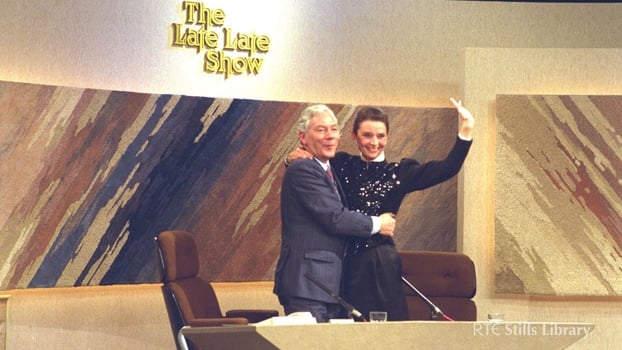 Audrey Hepburn with Late Late Show host Gay Byrne in 1988.