On 8 August 1974 President Richard Nixon (1913-1994) announced his resignation as the 37th President of the United States.
Nixon was the first and to date the only US President to ever have resigned from office. President Nixon announced his resignation on national television.
A series of public scandals over Watergate led to his eventual resignation. The Nixon administration had been implicated in a break-in at the Democratic National Committee (DNC) headquarters. While never admitting to his involvement in the scandal, he claimed that his resignation was in the best interest of the country, given the political and social divide created by the Watergate scandal.
President Nixon was succeeded by President Gerald Ford.
Gerald Barry presents a profile of the political career of Richard Nixon for the programme 'This Week' broadcast on 9 August 1974, the day following his Nixon's resignation.
In this excerpt from the programme Barry talks about the early days of Nixon's political career.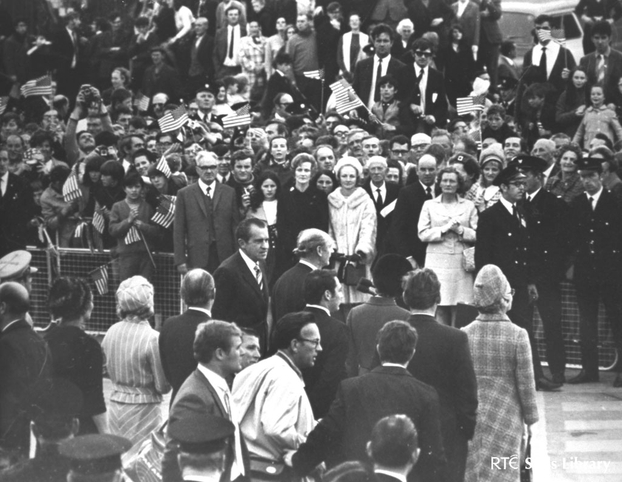 President Richard Nixon on a visit to Ireland in 1970.