Ballyporeen, county Tipperary celebrates the inauguration of Ronald Reagan as President of the United States of America with a parade led by a pipe band through the town.
Ballyporeen is the ancestral home of the Reagan family.
Master of ceremonies at the event was owner of the Ronald Reagan bar John O'Farrell. Addressing the crowd outside his pub he says
When John F Kennedy was elected President of the United States, all of Ireland rejoiced. Today for the second time ever, a direct descendant of an Irish man has achieved the highest position in the land of his adoption. That man is Ronald Reagan.
All the focus was on 78 year old Stephen O'Regan, who claims to be related to the President. Stephen's grandfather is said to have been a cousin of Reagan's great-grandfather, who emigrated to the US from Ballyporeen in 1852.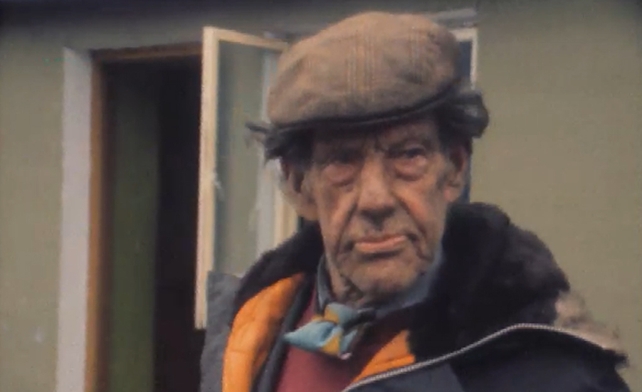 Stephen O'Regan
This footage is partly mute and was broadcast as part of an RTÉ News report on 20 January 1981.