Irish traditional music band The Chieftains honoured at the Mansion House in Dublin.
The Chieftains celebrate 25 years of musical success, though they had in fact been founded 27 years earlier, in 1962 by Paddy Moloney. They had several line up changes over the years but are still going strong.
Paddy Moloney presents Lord Mayor Ben Briscoe with a signed and framed poster from the band's involvement in the French Revolution bicentenary, which was being celebrated in France throughout 1989.
Paddy Moloney says that the band's audiences seem to be getting younger and younger.
An RTÉ News report broadcast on 20 June 1989. The reporter is Teresa Mannion.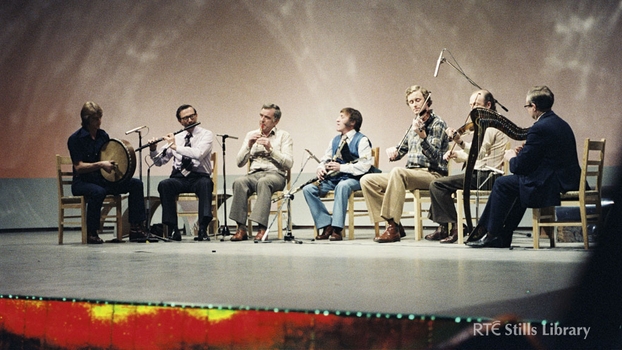 The Chieftains on stage at the Cork Opera House on RTÉ 2's opening night, 2 November 1978.