Charlie Chaplin and his wife Oona O'Neill go fishing in Kerry.
The actor and film-maker Charlie Chaplin was born in England on 16 April 1889. As a comic actor, he created one of the most iconic characters of the silent film era, the little tramp, who appeared in many films, including 'The Tramp' 1915. He also directed, produced and wrote films he appeared in, such as 'The Kid' (1921).
Later in life, after settling in Switzerland, Chaplin would spend his summer holidays in Ireland. During the 1960s and 1970s, he would come to Waterville in Kerry with his wife Oona O'Neill and their family to fish. This RTÉ News report shows the couple arriving by aeroplane on one of those trips, in 1961.
Charlie Chaplin died in Switzerland in 1977.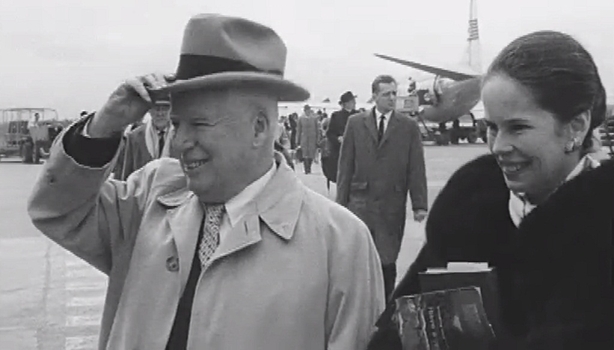 Charlie Chaplin and his wife Oona O'Neill Chaplin
RTÉ Radio Doc on One: Kerry and the Tramp