Inghinidhe na hÉireann, the high-profile women's organisation that became a branch of Cumann na mBan.
Inghinidhe na hÉireann had been active since 1900, when it was founded by Maud Gonne to promote Irish culture. In this extract from a 'Personality' profile broadcast on 19 May 1971, the journalist and republican activist Sydney Gifford Czira recalls some of the extraordinary women she met through the Inghinidhe.
Czira wrote for the Inghinidhe's newspaper 'Bean na hÉireann', which was edited by Helena Molony, a great actress who left the theatre to devote herself to the Irish Women Workers' Union and fought in the Easter 1916 Rising. The Inghinidhe were on good terms with the suffragettes, but as Czira says,
They were aiming at getting into the British Parliament, we were aiming at staying out.
Interviewer Jack White asks Czira to account for why there seemed to be no successor to such a significant group of women. She blames the Irish Republican Brotherhood. Once the Irish Volunteers had been founded, the women set up Cumann na mBan on 2 April 1914 to assist them in their fight for Irish independence. But there was a strong IRB influence on the Volunteers, and
the IRB wouldn't have women at any price.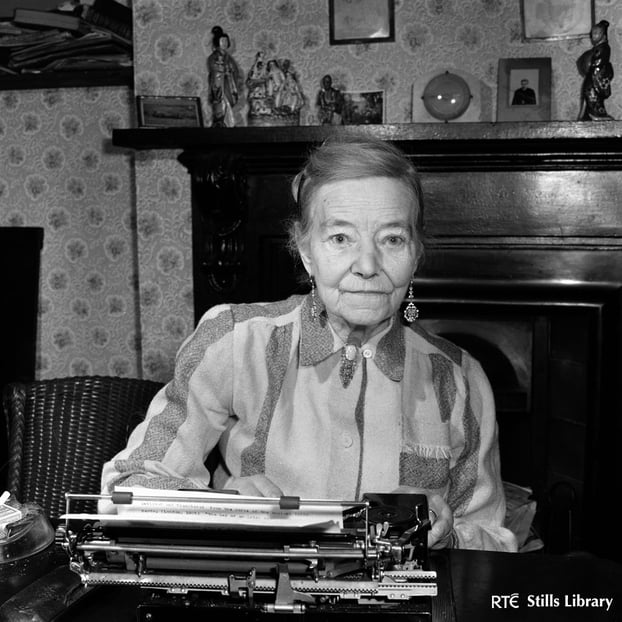 Sydney Gifford Czira in 1962. The photographer was Roy Bedell.
'Personality' broadcast on 19 May 1971.