Maud Gonne recalls hanging out a make shift black flag on the arrival of King Edward to Ireland.
In July 1903 King Edward VII and Queen Alexandra arrived in Kingstown (now Dun Laoghaire) on a five-day visit to Ireland. The royal visit to Ireland coincided with the death of Pope Leo XIII and many nationalists were unhappy to see the streets covered in Union Jack flags.
One such protester was Irish revolutionary Maud Gonne. Distressed by the huge number of Union Jacks hanging throughout Dublin, she took an old black petticoat and hung it from a broom outside the window of her Rathgar home.
One of the great women who helped to create modern Ireland.
This recording is taken from the programme '50 years of Irish Radio'. The original recording date of the interview is unknown.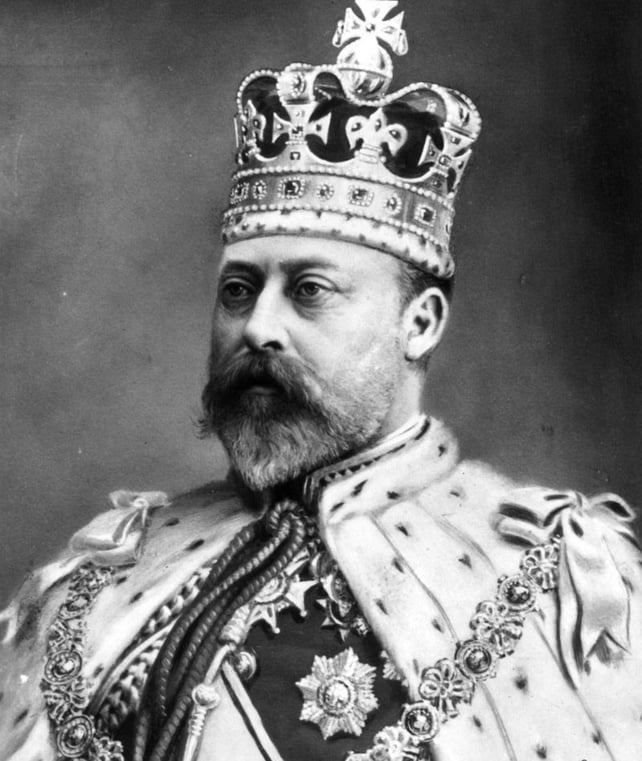 King Edward VII at his coronation in 1902.