A 'Today Tonight' report broadcast on 3 February 1987 following the Progressive Democrats and their first bid for election.
The party was formed in 1985 by Dessie O'Malley who was joined by Mary Harney, Bobby Molloy and Pearse Wyse from Fianna Fáil, and by Michael Keating and Michael McDowell from Fine Gael.
This clip from the report shows Dessie O'Malley on the election trail and features an interview with director of elections Pat Cox. Not everyone is happy with the idea of a new political party as canvassers discover at Raheny Dart Station in Dublin.
This report by Liam O'Flanagan is introduced by 'Today Tonight' presenter Brian Farrell.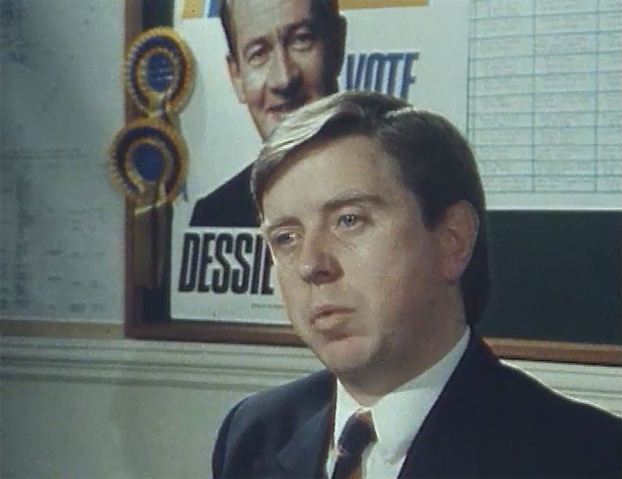 Pat Cox (1987)