The two main political party leaders face each other in the first Irish television debate ahead of a general election.
An Taoiseach and Fine Gael leader Garret FitzGerald and Fianna Fáil leader Charles Haughey debate the issues on live television two days before the general election.
One side or the other must fall and that decision will be yours.
Presenter Barry Cowan outlines the background to the election and introduces the debate to be chaired by Brian Farrell.
So far, the polls indicate that the country is undecided.
For the first time in the history of the State, the alternative Taoisigh face each other and plead their individual cases for support.
The election was called when the coalition government collapsed when Minister for Finance John Bruton had attempted to put VAT on children's shoes and the left-wing independent TDs who had been supporting the government voted against the budget. Fittingly, the debate begins on the subject of the economy.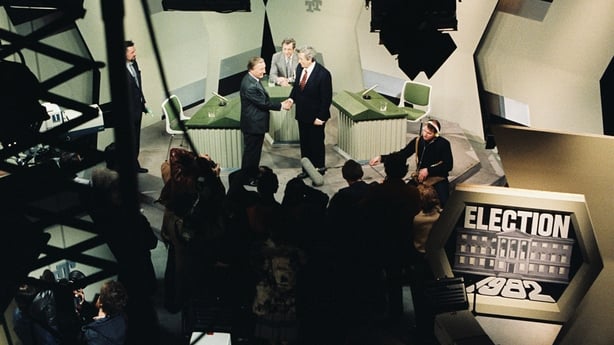 Charles Haughey (left) and Garret FitzGerald prior to their RTÉ Television debate on 16 February 1982.
An Taoiseach Garret FitzGerald began by launching an attack on Haughey's handling of the economy and by criticising Fianna Fáil budgetary proposals. Garret FitzGerald goes on to defend Fine Gael proposals over a tax on children's shoes.
Fianna Fáil leader Charles Haughey defends Fianna Fáil's alternative to the coalition government's budget and points to the incompetence of the outgoing government which has left the country in a position of financial chaos.
This episode of 'Today Tonight' was broadcast on 16 February 1982.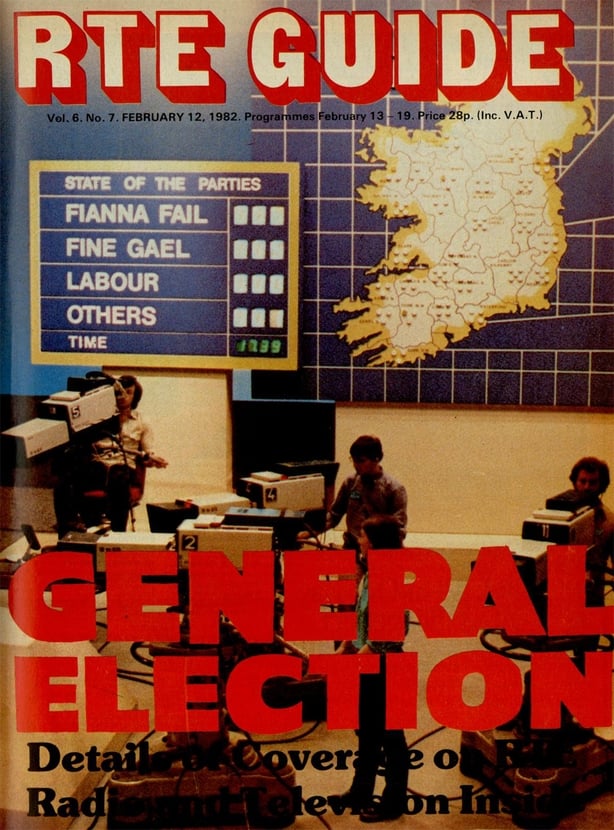 RTÉ Guide cover 12 February 1982