Who does the washing in the homes of Donnycarney in Dublin?
In response to a letter to an evening newspaper in 1964 from a woman who objects to washing her husband's socks,
Who washes your socks? ...I wonder how many women have to wash their husband's stockings. I think men should wash their own. Women have enough to do without that job.
'Newsbeat' reporter Des Keogh pays a visit to her hometown Donnycarney, Dublin, where he asks a number of women if they wash the socks in their house.
Several women have no objections to washing their husbands socks and do them all by hand. A woman who puts them in the washing machine feels that the machine is doing the work. The final woman interviewed is the sister of the woman who wrote the letter. She agrees with her sister and says that a man should wash his own socks. She asks Des Keogh about his own socks.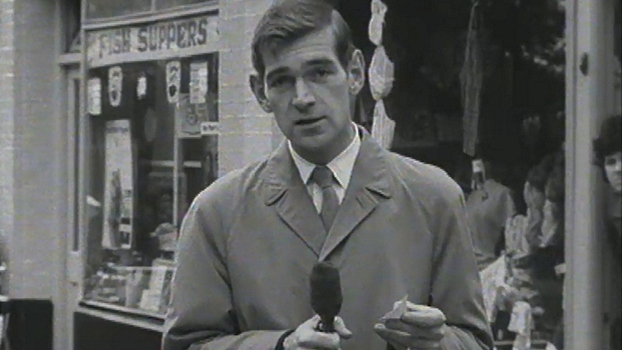 Des Keogh (1964)
A Newsbeat report broadcast on 7 October 1964. The reporter is Des Keogh.