On 12 September 1969, following an investigation into the violence and civil disturbance in Northern Ireland on and since the 5th of October 1968, the Cameron Report was published.
Bernadette Devlin gives her reaction to the publication of the report and identifies basic social deprivation, lack of jobs and lack of housing as central to the unrest that took place 5 October. Devlin sees this as the central point which has been completely ignored.
An RTÉ News report broadcast on 12 September 1969.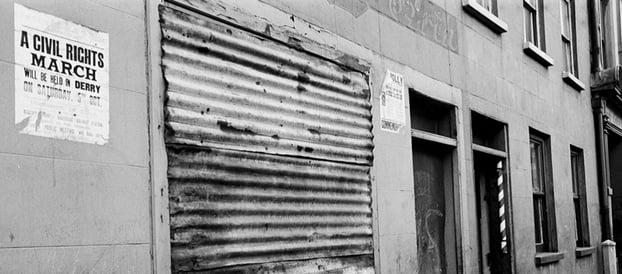 The controversial report stirred reactions from political figures from both sides of the civil rights divide.
For more on Cameron Report and the Civil Rights Movement in Northern Ireland visit the online exhibition 'Civil Rights Movement 1968-69'