In August 1993 author Salman Rushdie made a rare public appearance on stage with U2 at Wembley.
Salman Rushdie, who had been in hiding since January 1989 after Iran's Ayatollah Khomeini issued a fatwah on him after the publication of his novel 'The Satanic Verses' (1988). Rushdie makes his first public appearance in nearly five years and receives worldwide media attention. A few years later, U2 recorded a song written by Rushdie entitled 'The Ground Beneath Her Feet'.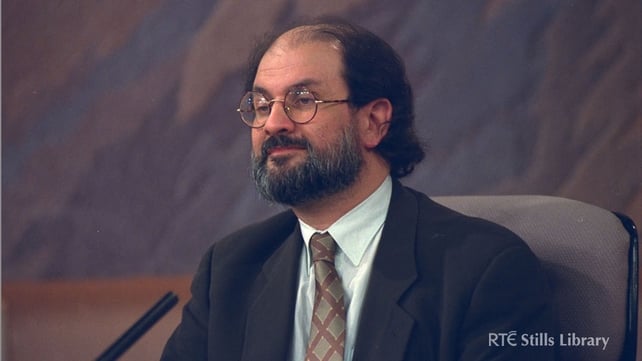 Salman Rushdie on the Late Late Show, 1993.
Salman Rushdie had appeared on the Late Late Show on the 15 January 1993. Rushdie was in Dublin to attend a conference at Trinity College.