During the 1979 bus strike, the army was brought in to provide transport for commuters and many found themselves travelling to work in the back of army lorries.
On the 18 January 1979 Seán Carberry spoke to commuters about the strike and impact it had on them. The report shows a scene at 7 am in Ballymun, North Dublin, where five army lorries were on duty out of a total of 50 lorries between Dublin and Cork. As the morning went on, however, the queues grew longer and in Finglas, at one stage, there was a queue over 50 yards long of commuters waiting for a lift.
The service was provided free-of-charge by the army and continued for the duration of the bus workers dispute.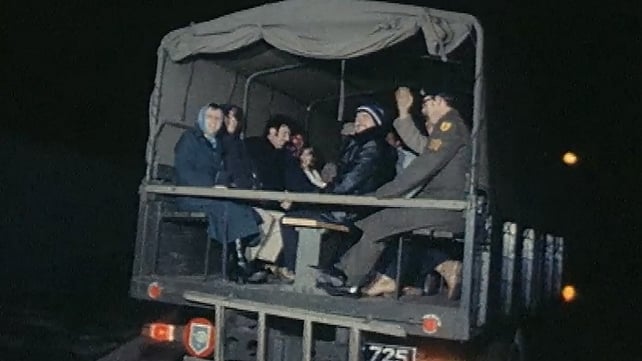 Commuters in the back of an army lorry during the 1979 Dublin Bus strike.