Commuters travel to work in the back of army trucks during bus strike.
Commuters describe how the ongoing bus strike has impacted on them.
In Ballymun, Dublin five army lorries were on duty out of a total of 50 lorries deployed between Dublin and Cork. As the morning went on, however, the queues grew longer and in Finglas, at one stage, there was a line over 50 yards long of commuters waiting for a lift.
An RTÉ News report broadcast on 18 January 1979. The reporter is Seán Carberry.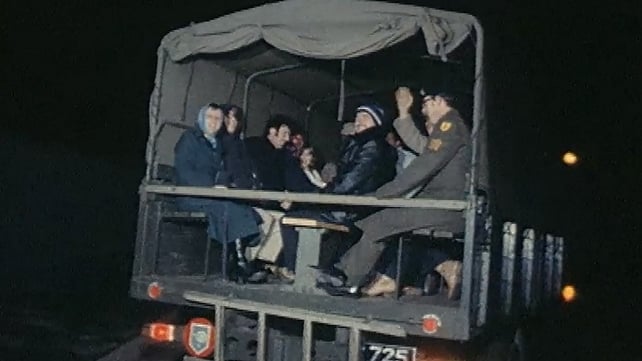 Commuters in the back of an army lorry during the 1979 Dublin Bus strike.