On 17 July 1975 British glam rock band Mud were in Dublin to promote the film 'Never Too Young to Rock' in which they made an appearance.
The band recorded an interview for RTÉ Television's summer magazine series 'Last House' in the Gresham Hotel, which was broadcast on 17 July 1975.

In this clip from 'Last House' Tom McGurk speaks to band members about fame and fans.

British Glam rock band Mud on Dublin's O'Connell Street (1975)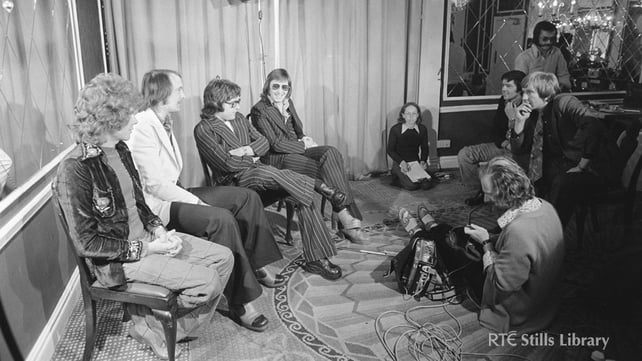 British glam rock band Mud interviewed by Tom McGurk at the Gresham Hotel, Dublin (1975)
'Last House' was an afternoon magazine show on RTÉ Television presented by Áine O'Connor and Tom McGurk.