The Street Performance World Championship come to Dublin this weekend with events taking place at Merrion Square.
In 2006 Dublin hosted the first ever Street Performance World Championship in which ten finalists from across the globe entertained thousands of people in Merrion Square in the hope of being crowned world champion.
The key objective of the weekend's display is to convince people of the importance of encouraging such talent.
Kate Egan speaks to event organiser Mark Duckenfield for RTÉ News on the 5th of August 2006.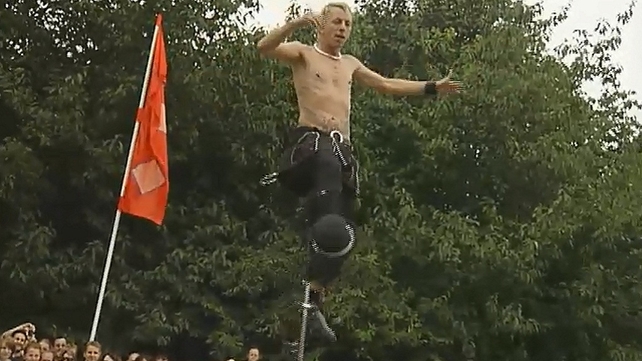 Street Performance World Championships (Dublin)
When: Fri, Jul 12 2013 — Sun, Jul 14 2013
Location: Merrion Square, Dublin
Street Performance World Championships (Cork)
When: Sat, Jul 20 2013 — Sun, Jul 21 2013
Location: Fitzgerald Park, Cork City
For more information visit www.spwc.ie