In 2003 the Jeanie Johnston sailed into New York in time for the annual 4th of July Independence Day celebrations.
A modern replica of a famine ship, the Jeanie Johnston had set sail from Kerry in February 2003 on a tour of the US and Canada. It attracted much interest on the other side of the Atlantic. Descendants of Irish emigrants were keen to board the ship and see the conditions endured by their ancestors on their passage to the New World.

The original ship had sailed from Co. Kerry to North America and back again and again during the years 1847 to 1855.
An RTÉ News report broadcast on 4 July 2003. The reporter is Carole Colmean.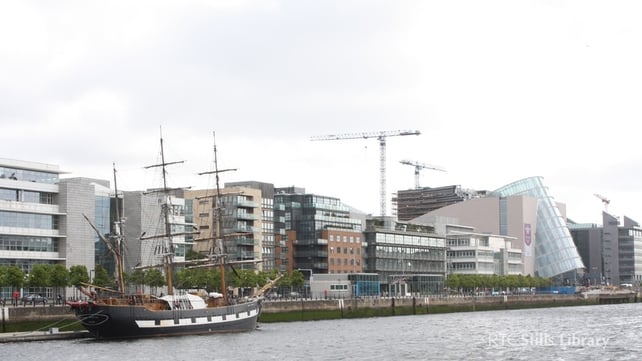 Jeanie Johnston replica at North Wall Quay, Dublin (2009)