Doctor guilty of professional misconduct and poor professional performance
Wednesday 18 December 2013 11.01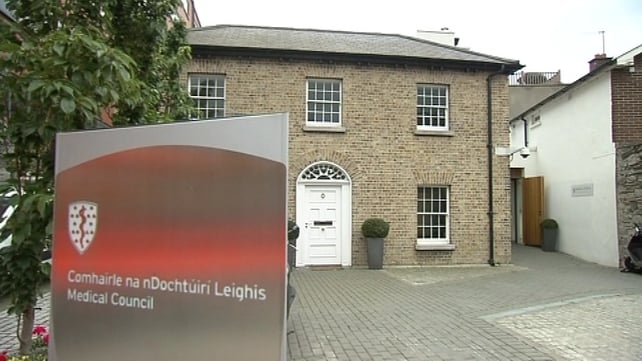 A Medical Council Fitness to Practise committee has found Dr Vincent Osunkwo guilty of professional misconduct and poor professional performance.
It found there was a serious falling short of the standards of practise expected of a senior house officer in relation to a number of allegations.
A decision on any sanction will be made at a later date by the full Medical Council.
The Health Service Executive referred the case to the Medical Council following a disciplinary procedure against Dr Osunkwo, who previously worked at the Midland Regional Hospital in Portlaoise.
The inquiry heard that in March 2009 Dr Osunkwo expressed a desire to stay and improve his skills at the Portlaoise hospital.
HSE medical manpower manager Anne Hardy told the committee today that a meeting was held with Dr Osunkwo to discuss issues about his clinical skills.
It was decided that he would have no direct patient contact for a four-week period, but would shadow medical trainers.
Ms Hardy said the initial concerns about Dr Osunkwo had been raised by nurses and patient safety was an issue.
She told the inquiry that such concerns were rare and that Dr Osunkwo displayed an alarming level of difficulty.
Dr Osunkwo's contract was not renewed. Following a disciplinary procedure, the HSE referred the matter to the Medical Council.
Dr Osunkwo faced five allegations of professional misconduct or poor professional performance.
It was alleged that in March 2009, he tried to read a spinal X-ray while holding it upside down.
On another occasion that month, he allegedly asked nursing staff if a patient's pulse rate reading of 165 beats a minute was high.
The inquiry heard that Dr Osunkwo tried to cannulate a patient using a scalpel to cut the patient's hand.
In the case of another patient, he allegedly made an excessive number of attempts to take a blood sample.
It is further alleged that in April 2009 he told members of his team that a patient was fine, when the patient was receiving oxygen in intensive care.
He also told a member of his team that a patient had a benign prostate condition, when this was not the case.
An expert witness told the inquiry that he would have very serious concern for a patient if a doctor read an X-ray upside down.
British consultant surgeon Anthony Peel said that Dr Osunkwo did not display the standard of competence expected by examining a C spine X-ray while holding it upside down.
Mr Peel said he was "almost speechless" in relation to the allegation that Dr Osunkwo asked a nurse if a patient's pulse rate of 165 beats a minute was high.
He told the inquiry that most members of the public would know that was high and any medical student would too.