Doctor fails again to appear at Medical Council inquiry
Friday 13 December 2013 14.11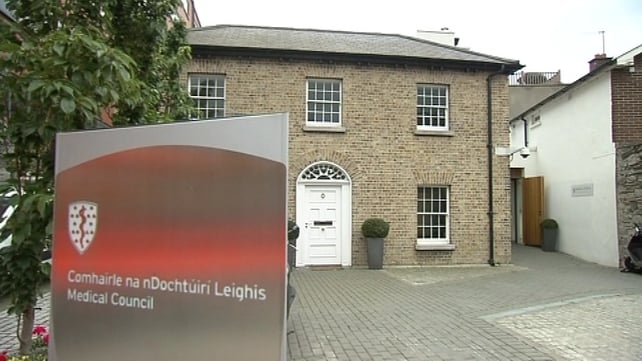 A senior house officer who worked at the Midland Regional Hospital Portlaoise has failed to appear at a resumed Medical Council inquiry into his conduct.
The inquiry adjourned in September to allow Dr Vincent Osunkwo to attend today, or participate by telephone or video link.
There are five allegations of professional misconduct or poor professional performance against Dr Osunkwo, who is in Nigeria and had no legal representation at the meeting.
It is alleged that in March 2009, he tried to read a spinal X-ray while holding it upside down.
On another occasion that month, he allegedly asked nursing staff if a patient's pulse rate reading of 165 beats a minute was high.
The inquiry has heard that Dr Osunkwo tried to cannulate a patient using a scalpel to cut the patient's hand.
In the case of another patient, he allegedly made an excessive number of attempts to take a blood sample.
It is further alleged that in April 2009 he told members of his team that a patient was fine, when the patient was receiving oxygen in intensive care.
He also told a member of his team that a patient had a benign prostate condition, when this was not the case.
Nurse Ashling McCormack told the inquiry that she was concerned about Dr Osunkwo's lack of skills and knowledge.
She said he did not know how to spell the names of basic drugs.
The hospital's nurse manager Joe Hoolan told the inquiry it was the first time he had seen a doctor view an X-ray upside down.
Consultant surgeon Walter Conway from the hospital told the inquiry that Dr Osunkwo did not display very basic medical knowledge, that even a medical student would have.
He said Dr Osunkwo gave inaccurate, misleading and "potentially dangerous" information about patients.
In one case, he said a patient's kidney scan was normal, when it showed multiple abnormal masses.
Another nurse told the inquiry that Dr Osunkwo did not have a clue about how to treat a patient.
She said she did not believe he was a doctor and she was concerned about patient safety.
The Fitness-to-Practise inquiry is as a result of a complaint made by the HSE Dublin Mid-Leinster region.
It has now adjourned until Monday.