Three of four meat plants in the midlands which have experienced outbreaks of Covid-19, amounting to around 300 cases in recent days, have said they will not be reopening tomorrow.
It comes after the Minister for Health Stephen Donnelly said meat plants affected by an outbreak of Covid-19 should not reopen on Monday.
Mr Donnelly said it was his "personal view" that it would be inappropriate for these factories to operate while other people are being asked to restrict their movements.
The outbreaks in four meat factories in Kildare and Offaly have led to around 300 confirmed cases so far.
In a statement, Kildare Chilling - where 150 workers had been diagnosed with the virus - said processing operations at their site are suspended and "any return to work will be under the guidance of the HSE and public health authorities".
It said that the company continues to work closely with the HSE Local Outbreak Control team.
Management at the Irish Dog Food factory in Naas, Co Kildare, which was closed two weeks ago due to an outbreak of Covid-19 among its workforce, have also deferred plans to reopen the plant tomorrow.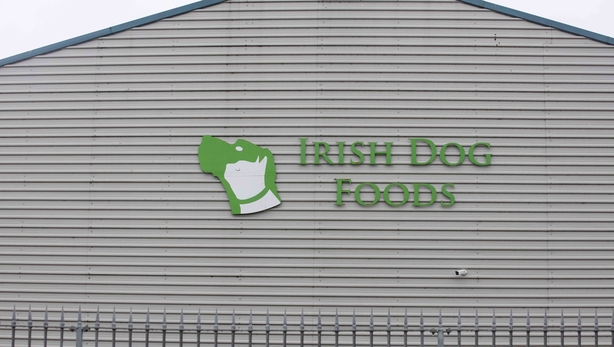 Another of the factories involved, O'Brien Fine Foods, said its normal operations have already been suspended since 4 August, and will remain suspended until 18 August.
Eighty-six workers at the factory, which supplies Brady's Irish Ham, have tested positive for Covid-19.
In the statement, the company said its warehousing facility and minimal related operations would function at significantly reduced capacity, in consultation with the HSE, to manage perishable goods.
It said it had undertaken a further programme of employee testing and would conduct tests on day 7 and day 14.
Only employees who tested negative and met public health guidelines in full would return to work. All staff would continue to be paid in full, it said.
In a statement, Carroll Cuisine - based in Tullamore, Co Offaly and due to open tomorrow - said it had conducted testing last week.
"A total of nine employees to date positive tests for Covid-19 and are self-isolating."
The company said it had tested staff independently and "we are also working with the HSE's local testing team as part of the HSE's containment measures.
"We have now further tested over 210 staff in a single day (today) and we await the results of these tests over the coming days."
Carroll Cuisine added that it is "doubling and redoubling our efforts to stop any spread of the virus ... we are keeping all of this under constant review on an hourly and day by day basis".
---
Read more:
Accurate early information holds key to tackling clusters
Dept preparing options to restrict non-essential travel
Covid-19: 174 new cases and one further death
Latest coronavirus stories
---
Meanwhile SIPTU, which represents 6,000 workers in the meat industry, has called on the HSE to explain why workers who were tested for Covid-19 at one meat plant in the midlands at the beginning of the week were subsequently allowed to return to work in the factory before their test results became available.
Greg Ennis, area organiser with SIPTU, said dozens of workers received positive test results four days after they had been tested and then had to go into quarantine.
However he said in the intervening period they had all been working in the factory and living in local communities.
He said in the union's opinion it was a "scandal" that the HSE allowed this to happen and he was asking for an explanation.
When asked about the level of asymptomatic cases among workers, Mr Ennis said there was a "spin" going on and he disputed claims that the meat industry seemed to have far more asymptomatic cases than any other sector.
Speaking on RTÉ's This Week programme, Mr Ennis said the government must lead on the issue and workers need a voice on this.
"We have a serious crisis in this industry where we here 11% testing positive," he said.
He said they are due to meet with Meat Industry Ireland this week and are calling for repeat blanket testing of all workers on a 14 to 21-day period.
He said SIPTU is also looking for agreement where there are cases of Covid-19 that plants are immediately shut down without loss of earnings.
Asked about reports that some workers in meat factories may have been instructed to return to work in between being tested and getting their results, the chief executive of the HSE Paul Reid said that the protocol around this is clear. 
"While they are awaiting the results, which are generally coming back quite quickly, they should restrict their movements. If it is a positive test, that obviously means isolation for the recommended period from our public health teams," he said. 
Mr Reid said that public health teams have been "very clear" about this when they work in the plants that have outbreaks of the virus. 
He said this message is key to preventing the spread and further transmission of the disease. 
Mr Reid said there had been one "significant issue" over the weekend leading to a delay in the automated return of negative results being sent out. However, he said this issue was resolved yesterday afternoon. 
The HSE's initial focus is on the facilities where there are already outbreaks and in the three counties affected.
After that, Mr Reid said it will be carrying out proactive testing in meat plants and "other vulnerable organisations" as well as serial testing in direct provision centres and among health care workers in nursing homes.
Testing centres in the midlands are open again today, where more than 300 people were tested for the virus yesterday.
NPHET has said it is not contemplating any further regional restrictions at the moment. It also wants the Government to urgently implement measures to reduce risk in high risk populations and workplaces.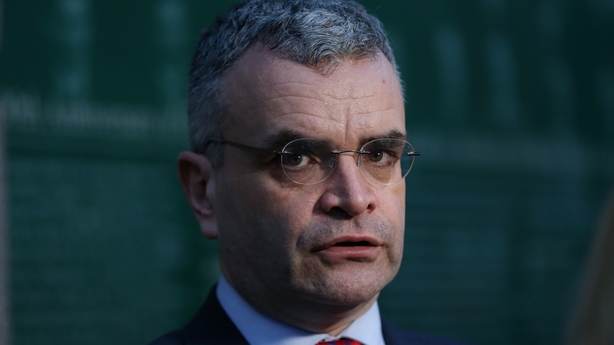 Agriculture minister defends Govt meat plants response
Minister for Agriculture Dara Calleary has defended the Government's response on the crisis at meat processing plants, saying wherever there was an outbreak a team lead by the HSE dealt with it, and that his department also played a role.
Speaking on RTÉ's This Week programme, Mr Calleary said production was suspended in the majority of plants where there was an outbreak, and that testing was also done.
"In two cases all staff were tested and that process is still under way," he said.
Mr Calleary agreed repeat blanket testing would begin on all workers at meat processing plants and that Kildare, Laois and Offaly will be the initial focus.
He said there was a successful protocol in place at meat processing plants at the start of this pandemic and Ireland was the first country globally to introduce a protocol on 15 May.
Mr Calleary said it reduced the 1,100 cases across the plants "to virtually zero by the end of June".
He said he wants to look internationally as they try to strengthen the protocol at the plants again, and make sure every effort is made to ensure outbreaks do not reoccur.
"I welcome the fact that Meat Industry Ireland are meeting with SIPTU tomorrow and we need a long-term discussion on conditions in meat plants," he said.
He also said all benefits are in place for any worker who feels they may have symptoms of Covid-19 and they will continue to get that message to workers.
"Every worker needs to know if they have a symptom they have state support," he said.
He welcomed more unannounced inspections by HIQA, adding that he understood so far 20 had been carried out, with three of those at the same plant.
Mr Calleary could not guarantee the re-imposed restrictions would end after two weeks, but said the authorities are doing huge work to suppress the virus.
Social Democrats' spokesperson for agriculture, Holly Cairns, said the country was "paying a high price for the failure of the Government to regulate the meat industry".
She said the HSA "needs to carry out unannounced inspections of meat plants with immediate closure orders issued if there are any breaches found".
Additional reporting: Laura Hogan