A Roscommon family, threatened with evacuation from their home five times since 2016 due to heavy flooding, have said emergency planning powers that have been activated this summer to remedy the situation need to be extended to help communities all over the country.
The Office of Public Works and Roscommon County Council have now started work on the excavation of thousands of tonnes of soil for the installation of a new 3km-long 'over-flow' pipeline, linking Lough Funshinagh and the River Shannon.
The pipe will take water from the heavily flooded 2,000-acre lake and bring it into Lough Ree - bringing down the height of the natural turlough in the parish of Rahara by over two metres, and protecting dozens of families from flooding at their homes.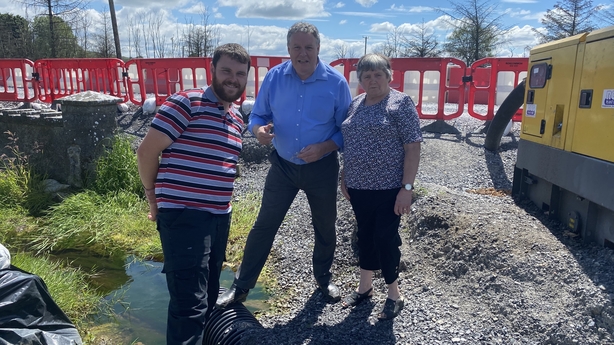 Padraig Beatty and his mother Mary are still living in a house protected from the present flooding by thousands of sand bags, and spoke today of their joy in seeing the construction begin on the new pipeline.
They said they feared for the last 12 months that they would have to leave their homes like their neighbours.
"It's only a pity it didn't happen earlier - when my neighbours could have stayed in their home" Mary said, "but we are delighted that the work is under way and hope others can get the same help."
Minister of State at the Office of Public Works Patrick O'Donovon said the move had been taken in response to a humanitarian crisis that had been developing in flooding in the Rahara area over the last three years.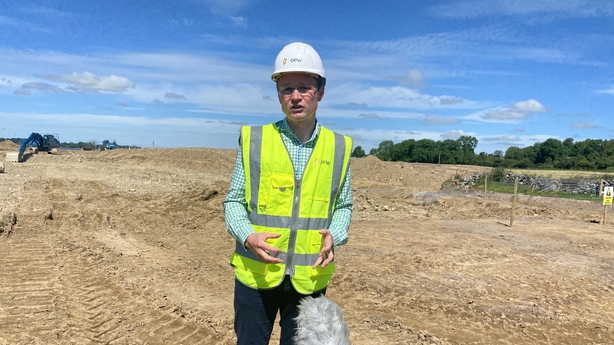 He said the midlands had never ever seen an engineering project of this scale and no cost had yet been put on it, but that OPW staff had been brought from all over the west and the south of Ireland to complete the dig.
He said the water levels were still at record levels and the work would be done before the Autumn to avoid further damage to their homes.
Roscommon county manager Eugene Cummins invoked emergency local government powers to proceed with the installation of the pipeline as an emergency measure.
Work is already under way, and local councillor Laurence Fallon said it was the end of six long years of sand-bagging to try and save homes from flooding.