Opinion: hyperinflation has become the norm with football transfer fees and we can expect them to continue increasing as long as the broadcasting rights cash keeps flowing
While the top football leagues in France, Germany (the "winterpause"), Italy and Spain have embarked upon their respective winter breaks, fans of the English Premier League know that the fixture list goes into overdrive over Christmas. Between mid-December and the New Year clubs will have played seven games. That's nearly 20 percent of the entire season squeezed into roughly 25 days, which leads to "health warning" complaints from managers like Pep Guardiola.
The main reason league organisers cram a fifth of a ten month league into just four weeks is now largely redundant, but can be traced back to economic motivations. Bumper crowds were possible at league games over the festive season, which was widely seen at the time as secondary to the FA Cup.
A lot has changed since those days and one of the most obvious changes becomes visible this time of year with the re-opening of the transfer window. There was even business done before the window officially opened, with Virgil van Dijk moving from Southampton to Liverpool for a new world record fee for a defender of £75 million. Liverpool were also in the frame when Philippe Coutinho moved to Barcelona for £142 million, making him the second most expensive player ever (for now). 
We need your consent to load this rte-player contentWe use rte-player to manage extra content that can set cookies on your device and collect data about your activity. Please review their details and accept them to load the content.Manage Preferences
From RTÉ Radio One's Today With Sean O'Rourke, South American football correspondent Tim Vickery and pundit, Eamon Dunphy discuss Neymar's €222 million transfer from Barcelona to Paris Saint-Germain 
The transfer window has become quite a hot topic in recent seasons. So much so that Premier League clubs recently voted in favour of changes for the 2018-19 campaign, which will mean the window, which has traditionally run into the season, will now close before a ball is kicked. Some had even called for a scrapping of the January window which they believe leads to mid-season uncertainty and unsettles players linked with moves.
The reason the windw stirs up such debate can probably to traced to some iconic moments in the finals hours of deadline day. The transfers of Robinho, Dimitar Berbatov, Fernando Torres, Luis Suarez and Andy Carroll are just some examples of what can happen. All moved for in excess of £30 million between 2008 and 2011.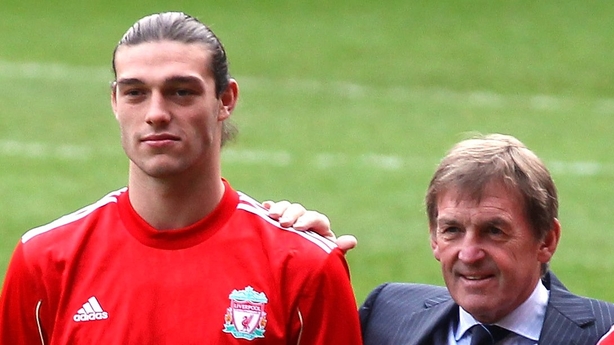 Remarkably, the rate of inflation since 2011 makes these transfers now look relatively small. During the most recent window, Premier League clubs spent £1.4 billion on playing talent. Just over £200 million or 15 percent of this spending occurred on the final day of the window. This level of spending resulted in a record breaking sixth consecutive summer window, where the previous year's total was surpassed.
What is driving this year-on-year increase in spending? There are many financial factors with increased ticket prices, merchandising and sponsorship all helping to swell club coffers, But the main driving force behind the purchasing power of Premier League clubs lies in the sale of broadcasting rights over the past 25 years.
Thirty years ago, Ian Rush held the title of the most expensive British player of all time when Liverpool sold the Welsh international for £3.2 million to Juventus. That same season, the top tier of English football sold its annual broadcasting rights (a total of just 14 live league games) to the BBC and ITV for less than Rush. An annual fee of £3.1 million, or roughly £220,000 per game, was agreed for the 1986-87 and 1987-88 seasons.
Fast forward to today. Broadcasting rights for the three seasons from August 2016 to May 2019 were purchased by BSkyB and BT and a combined fee of £1.7 billion per season was agreed with the Premier League. Each of the 168 games per season that will be screened will cost in excess of £10 million per game. This exponential increase in broadcasting payments sustains the record-breaking transfer fees that emerge each window. 
The first £300 million-pound player may be closer than you think
Clubs continue to spend between 20 percent and 33 percent of revenue on transfers and this has been relatively constant through time. This rate of spending can continue, so long as broadcasting rights continue to climb.
The manner in which these rights are sold helps maintain this. A first-price sealed-bid auction is used, resulting in a lower likelihood of collusion between competitors. A bidder can only guarantee success by placing a high bid. Some would argue this has resulted in overbidding to guarantee success.
The outcome of 2019-2022 broadcasting rights agreement will be known sometime in early 2018. With no shortage of suitors (and much talk of non-traditional bidders entering the fray), it is highly likely annual rights will surpass £2 billion per season from August 2019. This means more money for clubs and a transfer of these resources to players and agents. The first £300 million-pound player may be closer than you think.
---
The views expressed here are those of the author and do not represent or reflect the views of RTÉ
---