Analysis: in terms of competition, price and choice, the dynamics of the football broadcasting market do not always favour the fan
The dust has hardly settled on the World Cup and the English Premier League is about to spring back into action. Tonight, attention will turn to Old Trafford and the meeting of Manchester United and Leicester City. With the return of the league comes the omnipresent sight of football on television screens. But unlike the World Cup, which was available free-to-air, live Premier League games can be only be viewed on subscription channels. This will come as a relief to some.
READ: "every day is a football day"
For armchair fans in the weeks and months ahead, it will be possible to watch a total of 168 live games. This equates to more than half of all fixtures during each game week. This was not always the case and the history of live broadcasts illustrates that such choice is the exception rather than the rule.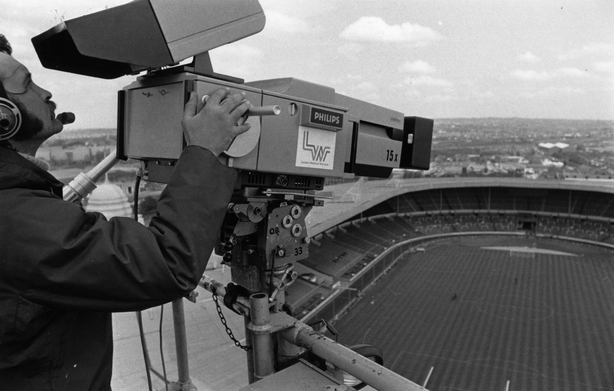 For those of us on this island, the first live games did not start to appear on television until after the Second World War and consisted of a selection of international games involving the Republic of Ireland, the FA Cup Final, selected UEFA European cup club games and England matches (for those that had BBC).
Things changed at the start of 1983-84 season when the BBC and ITV reached an agreement with the Football League to broadcast selected games on free-to-air television. Between 1983 and 1988, the broadcasters screened a grand total of 30 games over five seasons. The combined cost of for all five seasons was just under £10 million. To put this figure into context, the current broadcasting agreement from 2016 to 2019 is valued at £5.1 billion pounds. That's just over £10 million per game.
Has broadcasting competition actually emerged and reduced prices to consumers?
To understand how five seasons of live football in the 1980s cost broadcasters the same as the opening fixture of the 2018/19 Premier League season, one needs to look no further than 1992 and the birth of the Premier League (or Premiership as it was original known). This coincided with the cessation of live free-to-air football, when subscription broadcaster BSkyB secured the rights to show 60 live games per season, from the first game between Nottingham Forest and Liverpool in August 1992 to May 1997.
This broadcasting monopoly lasted until 2007 when the European Commission ruled that no single broadcaster could buy all rights packages. It has been argued that this intervention was necessary as the regulator viewed the joint selling of broadcast rights as inherently restrictive of competition. This decision has seen the arrival into the market of Setanta Sports, Entertainment and Sports Programming Network (ESPN), British Telecom (BT), and from 2019, Amazon, and can largely explain the rise in commercialisation of the sport. Today broadcasting revenues far outstrip all other income streams for top European teams and explain much of the inequality we see across European football.
We need your consent to load this rte-player contentWe use rte-player to manage extra content that can set cookies on your device and collect data about your activity. Please review their details and accept them to load the content.Manage Preferences
From RTÉ 2fm's Game On, Rob Harnett from Sport For Business discusses the potential future of sports coverage with the likes of Amazon, Apple and Netflix 
But has broadcasting competition actually emerged and reduced prices to consumers? If one went back to the turn of the millennium, the subscription fee for a premium sports channel cost around €20 per month. Today this subscription can be nearly double that. This is before one considers secondary providers who charge a higher price per game. Oddly, "competition" in the market has actually led to an increase in the total price to customers that wish to watch all games. Viewers were better off under the original monopoly and things were better still when games were screened free-to-air.
Between 1983 and 1988, broadcasters screened 30 games and the combined cost for all five seasons was just under £10 million. The current broadcasting agreement is valued at £5.1 billion pounds, which is just over £10 million per game
With broadcasting rights likely to be divided up further in the years ahead, and online providers becoming more important, this is likely to be bad news for armchair fans. If regulators want to maximise consumer welfare, the dynamics of this market need to be considered more carefully. Price reductions would occur if more than one provider could show the same game or if different broadcasters could screen different games concurrently. A more radical step would require some games to be broadcast on a free-to-air basis. This, though, would have implications for the total price paid to the Premier League. It remains to be seen whether technological and other market developments might provide a solution for consumers where regulators have failed.
The full paper on this topic was recently published in the Journal of Sports Economics and can be accessed here.
---
The views expressed here are those of the author and do not represent or reflect the views of RTÉ
---