Analysis: how impartial are English Premier League referees when it comes to allocating additional time at the end of matches?
The date: Sunday September 20, 2009. The venue, Old Trafford. A star-studded Manchester United team with the likes of Ryan Giggs, Rio Ferdinand, Wayne Rooney and Dimitar Berbatov lined up against local rivals Manchester City.
Having lived in United's shadow for decades, Sheikh Mansour's takeover of City in August 2008 was starting to take effect. The squad boasted the likes of Carlos Tevez (previously of United), Craig Bellamy, Pablo Zabaleta and Ireland's Shay Given.
The game turned out to be a classic. With the score tied 2-2 after 79 minutes, Darren Fletcher put United ahead for a third time. It looked as if the red half of the city would be celebrating until a mistake by Rio Ferdinand allowed Craig Bellamy to equalise for City. Bellamy's equalising goal is recorded as being scored after 89 minutes and 54 seconds.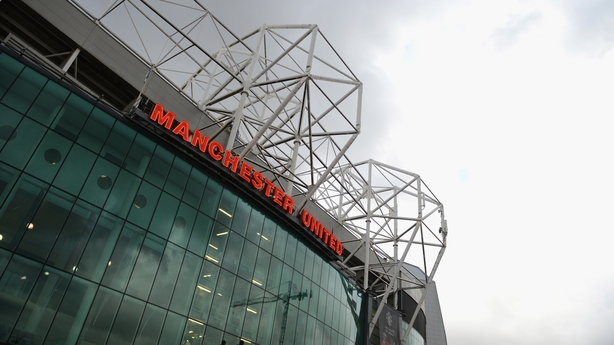 Referee Martin Atkinson instructed the fourth official to display that four minutes of additional time would be played. It is important to note, according to FIFA's Laws of the Game, this "does not indicate the exact amount of time left in the match. The time may be increased if the referee considers it appropriate, but never reduced".
Four minutes were duly played, and having reached this, the referee allowed play to continue. Maybe this is because Michael Carrick had replaced Anderson in the 93rd minute. Regardless, Manchester City manager Mark Hughes could be seen questioning the fourth official as to why the game continued.
The clock hit 95 minutes. The game went on.
What happens next will go down in United folklore. Ryan Giggs picked the ball up inside the City half and found Michael Owen just inside the penalty area. The former Liverpool and Real Madrid striker did the rest, sending the majority at Old Trafford into delirium.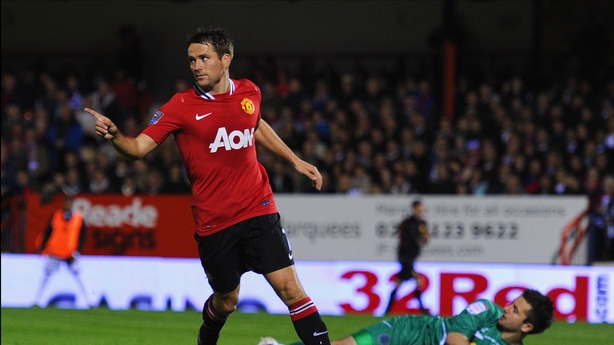 Owen's goal crossed the goal line five minutes and 28 seconds into additional time, almost one and a half minutes beyond the time displayed by the fourth official. The game didn't end for another 90 seconds, with the full time whistle blown at 96.58, nearly double the minimum that was required to be played.
This was the moment we decided to empirically address the question of Fergie Time. A colleague David Butler and I started to gather data to test the impartiality of English Premier League referees when allocating additional time at the end of matches. This was effectively a test of agency theory. We wanted to examine whether referees behaved differently when clubs of different size were involved in a match and when the outcome of a match was in the balance near the end of a play.
While numerous pieces of research had examined referee decision making, a limited number had considered biases in the allocation of additional time. All of these examined home advantage. Our paper was the first to examine the effect on club size, colloquially known as Fergie Time.
Even though the concept carries the name of their most famous manager, we couldn't just focus on Manchester United and needed to include all "big clubs". This wasn't easy. How do you define a "big club"? We decided the "big" clubs needed to demonstrate both footballing and financial success. To be in this elite group, we argued a club had to have participated in the group stages of the Champions League, won a major domestic competition in the past decade and appeared in the list of the top 20 clubs worldwide by revenue generation in the Deloitte Football Money League Report for every year under analysis. This left six clubs: Arsenal, Chelsea, Liverpool, Manchester United, Manchester City and Tottenham Hotspur.
We need your consent to load this rte-player contentWe use rte-player to manage extra content that can set cookies on your device and collect data about your activity. Please review their details and accept them to load the content.Manage Preferences
From RTÉ Radio One's Morning Ireland in 2013, Michael Crick, Channel 4 journalist and author of "The Boss: The Many Sides of Alex Ferguson" assesses his legacy as he announced his departure from Man Utd
We looked at more than 1,500 games played between August 2009 and May 2013. We matched the exact number of seconds of additional time played at the end of each match with a variety of control variables. These included the match venue and attendance, score at the end of 90 minutes of play, the number of goals between the teams, the total number of goals, yellow cards, red cards and serious injuries in the second half of each match and the number of years each match referee has been officiating. This approach allowed us to control the many legitimate reasons for playing additional time and then isolate what remained.
We then added our key control variables – whether the team or teams playing in a match were classified as "big". Crucially, the laws of the game state that "natural" stoppages such as fouls, throw-ins or corner-kicks do not result in additional time being added. Rather time is increased only when a stoppage is "excessive".
Our results might be disappointing for those that believe in Fergie Time because we found limited evidence of favouritism towards the big clubs. These clubs did get significantly more additional time, around 30 seconds, when losing away to "smaller" clubs. However, when we examined close games (draws and those where just one goal separated the teams), no evidence of Fergie Time was found.
As much as people might not like to hear it, Fergie Time is not a statistical reality
Referees added roughly seven to 12 seconds for each yellow card, red card and substitution. As one might expect, a serious injury added around four minutes and 30 seconds. Interestingly, for every goal between the teams, roughly 20 seconds less was played. Sometimes one or two minutes of additional time are played when a team is winning five or six nil. This might be evidence of a referee showing sympathy to the beaten team.
As much as people might not like to hear it, referees are pretty impartial when it comes to additional time in the Premier League. Fergie Time is not a statistical reality. If you need more convincing, read our paper, recently published in the International Journal of Sport Finance.
---
The views expressed here are those of the author and do not represent or reflect the views of RTÉ
---