Vermeer exhibition set to open in National Gallery of London.
The Vermeer exhibition at the National Gallery of London is said to be the largest collection of works by the Dutch artist ever brought together.
Thirteen of Johannes Vermeer's thirty five known paintings owned by museums and galleries around the world, are on show for a once off opportunity to view the paintings in one location.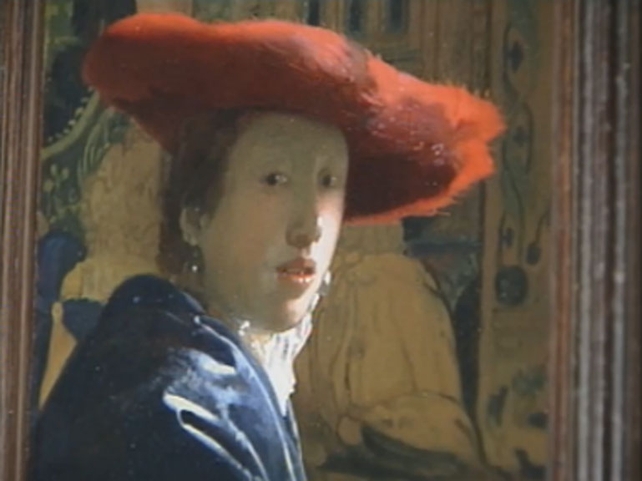 Girl With A Red Hat by Vermeer (1665/66)
CuratorAxel Ruger, explains why a painting from a private collector is being included in the exhibition because it could be attributed to Vermeer.
10,000 advance tickets sold
The exhibition due to open at the National Gallery of London on 20 June 2001 is set to become one of the most popular ever staged in Britain.
However the Irish-owned Vermeer 'Woman Writing a Letter, with her Maid', stolen from the Beit Collection in 1986, is not included in the National Gallery London exhibition and is housed in the National Gallery of Ireland.
An RTÉ News report by Brian O'Connell broadcast on 19 June 2001