Members of the Defence Forces compete in the All Ireland Shooting Championships at Kilworth in County Cork.
Minister for Justice Oliver J Flanagan presented the awards to the winning soldiers. Marksmen from the Southern Command winning nine of the 12 competitions.
Competition categories included: general purpose machine gun, sub-machine gun, sniper, pistol; and rifle. The Army Band performed at the award ceremony.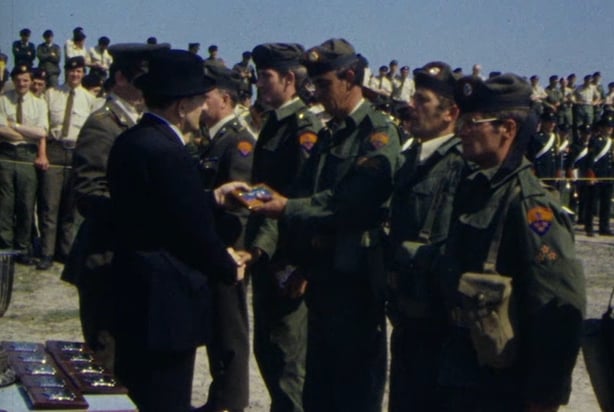 An RTÉ News report broadcast on 27 June 1977.