Brush Shiels performs alongside his sons Mathew and Jude.
Brush Shiels appeared on the Late Late Show the previous year and promised to raise £5,000 for Crumlin Children's Hospital. Known for always wearing a beret, he also promised that if he reached the target, he would take his hat off. Confused as to why taking off his hat would add anything to his fundraising efforts, Gay Byrne comments,
People seem to have an insatiable curiosity about the rest of his head.
Brush Shiels and Band perform a medley of songs including 'Rocky Road to Dublin'. Brush is joined on stage by two of his sons Matthew and Jude.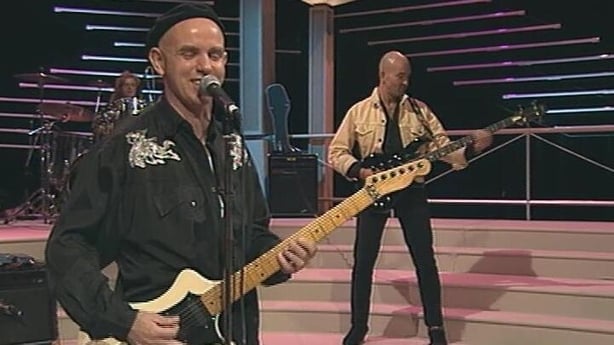 Brush Shiels
This episode of 'The Late Late Show' was broadcast on 13 September 1991. The presenter is Gay Byrne.