President Robinson unveils a statue to James Connolly, socialist leader and one of the executed leaders of the 1916 Rising.
President Mary Robinson unveils a statue to James Connolly in Beresford Place, Dublin on the 80th anniversary of his execution
James Connolly was the founder of Ireland's Labour Party and the statue fittingly stands near the original location of Liberty Hall in Dublin, headquarters of the then Irish Transport and General Workers' Union (ITGWU).

Unveiling of James Connolly Statue in Dublin (1996)
Political leaders in attendance at the ceremony included Sinn Féin's Gerry Adams and Labour Party leader and Tánaiste Dick Spring.
James Connolly was executed at Kilmainham Gaol on 12 May 1916.
An RTÉ News report broadcast on 12 May 1996.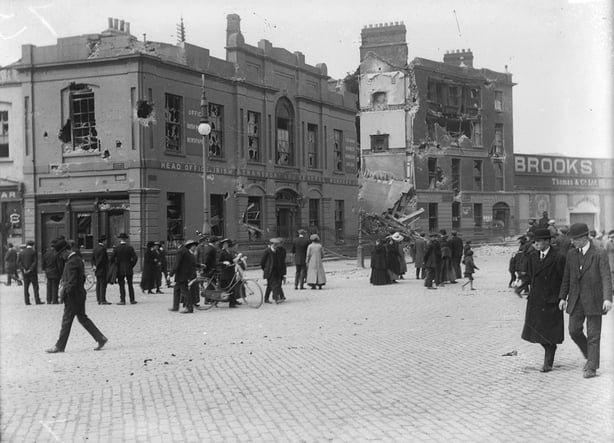 RTÉ Cashman Collection

The ruins of Liberty Hall in the wake of the Easter Rising, Beresford Place, Dublin 1916.