Irish and American players go head to head for the Top Ace Handball title at Croke Park.
'Top Ace '81 Handball' featured Irish players taking on American players. Each of the games was played over 15 minutes at the handball complex in Croke Park. Fourteen Irish players and four American players were taking part.
US handball player Vernon Roberts from Chicago Illinois speaks about some of the differences between Top Ace Handball and the normal game. The duration, serving and no time outs are just some of the changes from the game he plays. Despite the differences, Vernon enjoyed the game.
On the big court Frances McCann from Sligo took on Pat McGarry from Limerick. Pat McGarry stretches the lead and wins 17 aces to 10 at the end of the 15 minute game.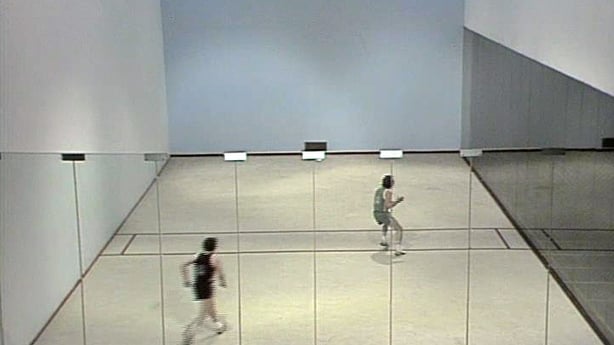 Frances McCann from Sligo and Pat McGarry from Limerick,Handball at Croke Park (1981)
'Top Ace '81 Handball' broadcast on 22 April 1981. The presenter is Mick Dunne. This was programme three in the eight-part series from Croke Park.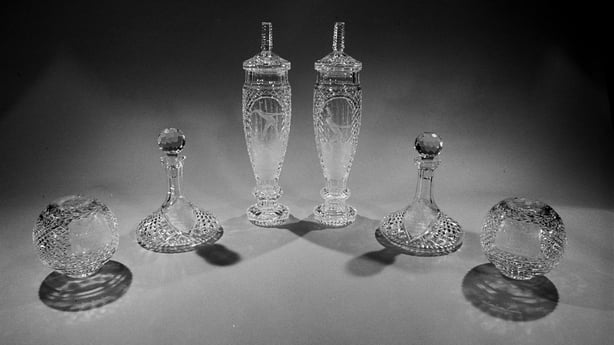 Top Ace Handball Trophies (1981)