Protesters in County Kerry oppose a development they claim will shut off access to their local beach.
A Sunday afternoon in mid March, hundreds of local people march to Barrow Beach near Fenit in County Kerry to protest against the blocking of a proclaimed right of way to the beach.
Tonnes of clay and stones from nearby ditches, cleared to make way for tourism development, had been dumped on the roadway. The protesters saw this as an attempt to make the beach private, shut off to local people.
Barrow Beach is a continuation of Banna Strand and it is here that two local businessmen plan to build a £700,000 tourist development to include a golf course, hotel and holiday village. The boreen used by people to access the beach is located in the middle of the planned golf course. The developers have said that they will provide alternative access to the beach by the side of the development but locals are suspicious of their intentions. The developers say that if an agreement over the pathway is not reached soon, the whole project will have to be dropped.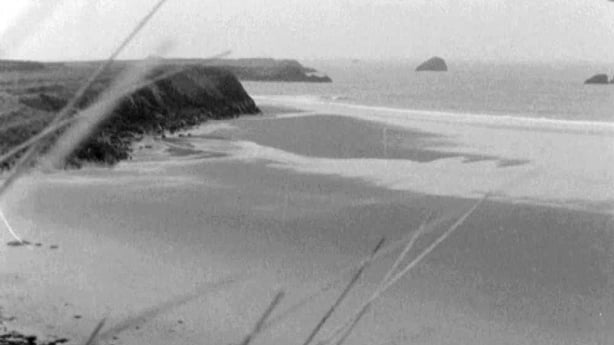 John Kelleher of Tralee Bay Resort Limited says that it is difficult to define exactly where the access is located. The developers acquired the land from seven different people, and the definition of land access is unclear.
Despite this, it is known locally that locals have always used this boreen to access the strand and Kerry County Council says that there is a right of way. John Kelleher is still unclear about the exact access route as the pathway does not go all the way to the beach. He is looking for a clear definition of the exact right of access and believes that their proposals for an alternative route to the beach would be safer. He says that they have offered the council land to provide access and a car park but this must be defined in the context of the overall development. Unless this is clarified, it would be lunacy to continue with the development.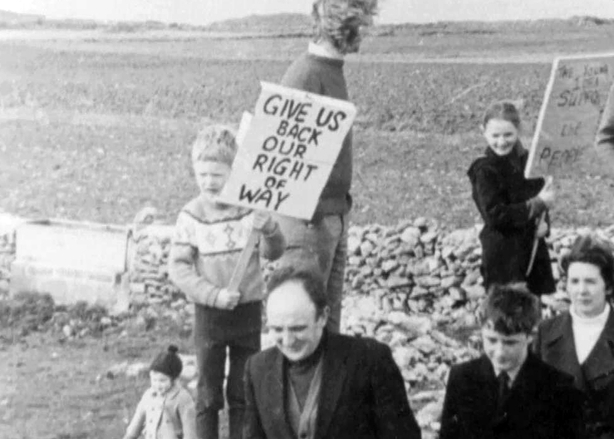 Barrow Beach Protest
Kerry County Council has given planning permission for the project but has clearly stated that the right of way must be preserved.
Councillor Michael Regan is leading the protest against the development and to retain the right of public access to the beach. He objects to the price that the people must pay for the development.
If the development goes ahead, the beach will be lost to the public.
Michael Regan is suspicious of the developers' intentions and says that the right of way to the beach goes back hundreds of years. His fear is that some multimillionaire will own the land and only the chosen few would be able to use it.
This episode of 'Newsbeat' was broadcast on 14 April 1971. The reporter is Michael Ryan.