The Beit family are to donate their Wicklow home and a collection of art to the Irish State.
Eighteenth-century Russborough House, near Blessington, has been home to Sir Alfred Beit and his wife Lady Beit since 1952. The house and the Alfred Beit art collection are to be donated to the state.
The collection of over a hundred paintings was transferred from the National Gallery in Cape Town, South Africa in 1954. The paintings are now be given to the State. Twenty of the paintings are currently on loan to the National Gallery of Ireland.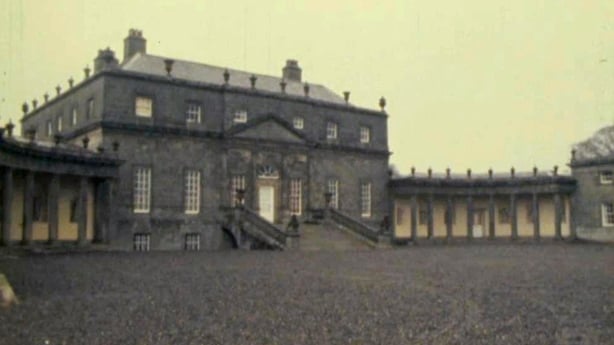 Russborough House (1976)
The collection has been described as one of the great art collections of the world.
The Beit Collection is estimated to be valued at around £30 million with one Vermeer painting alone valued at £3 million.
The paintings are being handed over to a trust known as The Alfred Beit Foundation. The trust will be overseen by Sir Alfred and Lady Beit and seven or eight people prominent in the world of arts and culture.
It is understood that part of the work of the foundation will include cultural education on the grounds of Russborough House. The paintings will also be available for public viewing.
The Beit family plan to move to a wing of the house which they will lease from the foundation.
The donation and the establishment of the trust is described as the richest gift that the Irish State has been given.
An RTÉ News report broadcast on 20 March 1976.