One man's crusade to have a public telephone installed in Kinnegad includes a plea through poetry.
Frederick Murray Hill of Kinnegad in County Westmeath has been campaigning for a public payphone for eleven years. He runs a petrol station outside the town and believes that lives could be saved if there was a payphone located nearby.
He recites a poem reflecting the issue for the area and his plea for a phone. 'Newsbeat' presenter Frank Hall even gets a mention.
What can we do without a phone?
The stretch of road where his garage is located is a notorious accident blackspot. The nearest public telephone is a mile and a quarter away in the town and more often than not it is out of order. The only other phones in the town are in the shops and bars so once they have closed, people have no access to a telephone.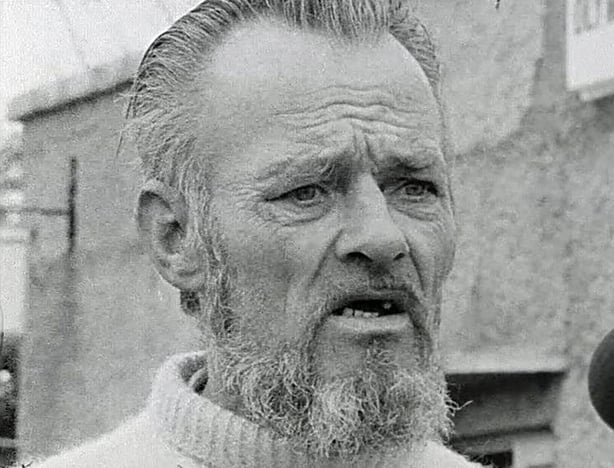 Frederick Murray Hill, Kinnegad (1971)
We want a public kiosk here.
Frederick Murray Hill has been told it will cost £84 to install a public payphone and he questions who should pay for it considering it is for the public. He thinks that this public service should be covered by tax revenue.
His final word on the issue is again delivered through poetry.
They too will curse that we hadn't a phone.
This episode of 'Newsbeat' was broadcast on 12 March 1971.