What should be done with the vehicles that were used by Pope John Paul II on his visit to Ireland?
The popemobiles were two vehicles purpose built for the papal visit to Ireland in 1979. The company that built the popemobile, OBAM Vehicle Builders Ltd in Cork, has already scrapped one of the vehicles and dismantled the other. The former Bishop of Cork Dr Cornelius Lucey has now intervened as he felt that,
They should be preserved as momentos of a unique occasion.
However, it is too late to save the smaller one which is now just a pile of scrap. The larger popemobile used in Pope John Paul II's visit at the Phoenix Park and in Galway still survives.
It is now one of the few surviving momentos of the historic occasion during which Ireland was in a fervor of love and delight with the Papal visit.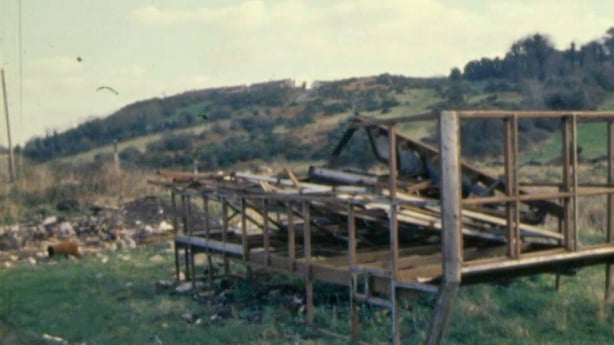 Remains of Smaller Popemobile (1981)
Dr Lucey requested that OBAM halt work on the destruction of the popemobile and negotiations are ongoing. Dr Lucey backed by the Vatican Secretariat argues that the popemobile should never be used for financial gain by anyone. Other voices, particularly from the tourist industry in Cork, have also asked for the popemobile not to be dismantled. Ford has now offered the body of the vehicle to Cardinal Tomás Ó Fiaich to be used at his discretion.
An RTÉ News report broadcast on 17 February 1981. The reporter is Tom MacSweeney.