Leo Mahon shares tales from his 56 years delivering bread for Johnston Mooney & O'Brien.
When Leo Mahon started work on 24 June 1924 at the age of 14 bread was delivered by a horse drawn van.
Work was tough on the horses during the winter months especially along the Merrion Road to Booterstown with the east wind in their faces. However, the summer months made up for it.
Leo Mahon started out as an assistant to the van driver by the name of Mr Pat Owens, who had previously been a horse tram driver. At that time the pay was 14 shillings a week working from 6.00 am until 3.00 pm. As time went on, Leo got a promotion with a job in the bakery in various positions. He then became a spareman, now called a salesman. Everyone who worked in Johnston Mooney & O'Brien had a number by which they were known to their co-workers.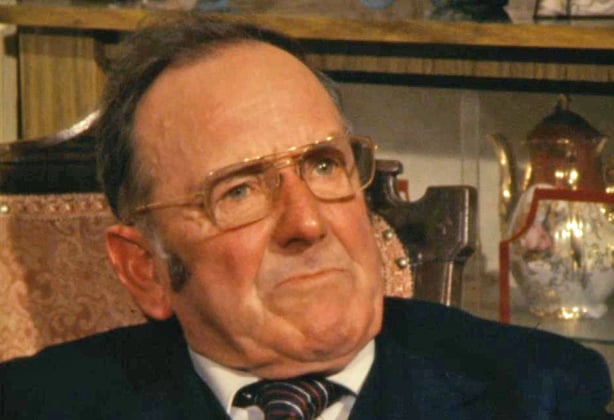 Leo Mahon

Back on deliveries Leo Mahon starts in Ballsbridge at 4.45 am every morning. He gets ready for the day ahead loading up the van before starting deliveries.
He shares stories about the encounters and antics he got up to on his rounds over the years. He feels very lucky to have found a job with prospects at Johnston Mooney & O'Brien as there were very few opportunities in those days. There are no plans to retire until he is thrown out of his job.
I'm stopping there until they say now man, you're time is up. Out you go.
Leo Mahon is satisfied with how he has lived his life and does not know what he would do if he were a younger man today.
I worked hard all my life and now I'm taking it easy.
This episode of 'Ireland's Eye' was broadcast on 13 February 1981. The presenter is Frank Hall.