River Shannon level rises flooding homes leaving many families cut off in the Athlone area.
The flooding impacted many people on both sides of the Shannon. Despite the severity of the flood the water level remained slightly lower than during the 1954 disaster.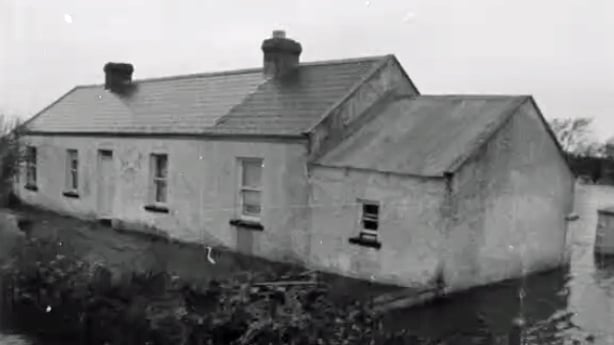 House surrounded by flood waters (1965)
Army units were sent in to patrol the area and ensure the safety of residents.
An RTÉ News report broadcast on 4 December 1965. The footage shown here is mute.